Brain Teasers User Profile
Djordje Timotijevic
short ranking list

| | | |
| --- | --- | --- |
| 1. | Djordje Timotijevic | 4528 |
| 2. | Mita Kojd | 4510 |
| 3. | Thinh Ddh | 4500 |
| 4. | Alfa Omega | 4324 |
| 5. | Fazil Hashim | 4291 |
last 3 solved tasks
| | |
| --- | --- |
| If 21a4c + c10c2 = b2a7b find number abc. Multiple solutions may exist. | |
| The computer chose a secret code (sequence of 4 digits from 1 to 6). Your goal is to find that code. Black circles indicate the number of hits on the right spot. White circles indicate the number of hits on the wrong spot. | |
| NUMBERMANIA: Calculate the number 914 using numbers [1, 5, 9, 5, 82, 544] and basic arithmetic operations (+, -, *, /). Each of the numbers can be used only once. | |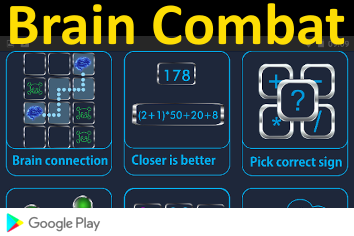 Charles Frederick Cross
Born 11 Dec 1855; died 15 Apr 1935 at age 79.English chemist who, with Edward Bevan and Clayton Beadle, discovered cellulose could be produced (1891) by the dissolution of cellulose xanthate in dilute sodium hydroxide. Although cellulose had previously been made by others, this type of cellulose is the most popular type in use today. It was a syrupy yellow liquid. In 1892, Cross worked out a method for dissolving cellulose in carbon disulphide (producing a solution he called viscose) which could be squirted out of fine holes. As the solvent evaporated, a fine fibre was formed which became known as viscose rayon (or simply viscose). By 1908, the viscose was also used extruded through a narrow slit to produce thin, transparent sheets of cellophane.
Cowboys secret
A tough old cowboy once counseled his grandson that if he wanted to live a long life, the secret was to sprinkle a little gunpowder on his oatmeal every morning.
The grandson did this religiously and he lived to the age of 93.
When he died, he left 14 children, 28 grandchildren, 35 great grandchildren and a fifteen foot hole in the wall of the crematorium.