Brain Teasers User Profile
Djordje Timotijevic
short ranking list

| | | |
| --- | --- | --- |
| 3. | Fazil Hashim | 4764 |
| 4. | Alfa Omega | 4657 |
| 5. | Djordje Timotijevic | 4549 |
| 6. | Mita Kojd | 4525 |
| 7. | Jakubovski Vladimir | 4443 |
last 3 solved tasks
| | |
| --- | --- |
| If 8a06a - c584b = 13bbc find number abc. Multiple solutions may exist. | |
| The computer chose a secret code (sequence of 4 digits from 1 to 6). Your goal is to find that code. Black circles indicate the number of hits on the right spot. White circles indicate the number of hits on the wrong spot. | |
| NUMBERMANIA: Calculate the number 1662 using numbers [4, 3, 8, 2, 10, 532] and basic arithmetic operations (+, -, *, /). Each of the numbers can be used only once. | |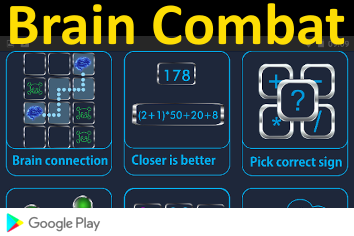 Chirographer
In 1845, Charles Thurber was issued a U.S. patent for a Writing Machine he named the Chirographer (No. 4272). He is credited with the first U.S. patent on a typewriter with platen movement and automatic letter spacing, which was issued two years earlier, called "Thurber's Patent Printer" (No. 3,228, 26 Aug 1843).
Dennis Rodman
A woman is picked up by Dennis Rodman in a bar. They like each other and she goes back with him to his hotel room. He removes his shirt revealing all his tattoos and she sees that on his arm is one which reads, "Reebok". She thinks that's a bit odd and asks him about it. Dennis says, "When I play basketball, the cameras pick up the tattoo and Reebok pays me for advertisement."
A bit later, his pants are off and she sees "Puma" tattooed on his leg. He gives the same explanation for the unusual tattoo. Finally, the underwear comes off and she sees the word "AIDS" tattooed on his penis. She jumps back with shock..
"I'm not going to do it with a guy who has AIDS!"
He says, "It's cool baby, in a minute it's going to say "ADIDAS".