Brain Teasers User Profile
Bea Escaro
short ranking list

| | | |
| --- | --- | --- |
| 452. | Tahiamisr Misr | 2 |
| 453. | Brian Thompson | 2 |
| 454. | Bea Escaro | 2 |
| 455. | Morgan Haigh | 2 |
| 456. | John Eccles | 2 |
last 3 solved tasks
| | |
| --- | --- |
| If 1+4=5, 2+5=12 and 3+6=21 then 5+8=? | |
| Remove 4 letters from this sequence (THEZORYUBE) to reveal a familiar English word. | |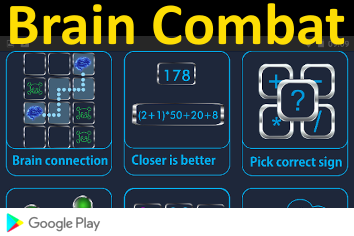 Radar
In 1934, the first test of a practical radar apparatus was made by Rudolf Kuhnold in Kiel Harbour, Germany, Chief of the German Navy Signals Research Department. His 700-watt transmitter worked on a frequency of 600 megacycles, had a receiver and had disk reflectors. It received echoes from signals bounced off the battleship Hesse, anchored 600 yds away. In an October test, it picked up echoes from a ship seven miles away. Radar was to be an important asset in the coming WW II, but ironically it was the U.S. and Great Britain, that took Kuhnold's pioneering work and developed it into a reliable detection system. Kuhnold may thus be described as the man who won the Battle of Britain for the English!
A circus owner walked into a b...
A circus owner walked into a bar to see everyone crowded about a table watching a little show. On the table was an upside down pot and a duck tap dancing on it. The circus owner was so impressed that he offered to buy the duck from its owner.
After some wheeling and dealing, they settled for $10,000 for the duck and the pot.
Three days later the circus owner runs back to the bar in anger, "Your duck is a ripoff! I put him on the pot before a whole audience, and he didn't dance a single step!"
"So?" asked the ducks former owner, "Did you light the candle under the pot?"