Brain Teasers User Profile
Sury Weiss
short ranking list

| | | |
| --- | --- | --- |
| 661. | Jessie Lim | 0 |
| 662. | Shruti K | 0 |
| 663. | Sury Weiss | 0 |
| 664. | Dev Rajput | 0 |
| 665. | joshua dickinson | 0 |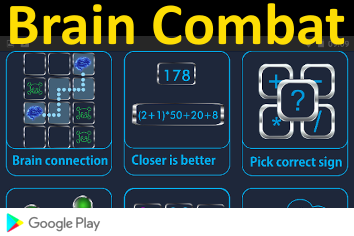 George Frederick Dick
Born 21 Jul 1881; died 10 Oct 1967 at age 86.American physician and pathologist who, with his wife, Gladys Henry Dick, isolated the hemolytic streptococcus that was the cause of, and developed an immunization to treat, the dangerous scarlet fever (1924). They also developed the Dick test (1925) a test to determine susceptibility or immunity to scarlet fever by an injection of scarlet fever toxin. They purified a soluble extoxin from hemolytic Streptococccus pyogenes and use it as a diagnostic. They use Koch's postulates to show that scarlet fever is caused by streptocoocci, recover the bacteria from all cases of the disease and infect others with cultures of the bacterium. The Dick test, an in vivo skin test, is rarely used today, measures host antibody response.
I Guess It Works
A young doctor had moved out to a small community to replace a doctor who was retiring. The older doctor suggested the young one accompany him on his rounds so the community could become used to a new doctor. At the first house a woman complained,
"I've been a little sick to my stomach."
The older doctor said, "Well, you've probably been overdoing the fresh fruit. Why don't you cut back on the amount you've been eating and see if that does the trick?"
As they left the younger man said, "You didn't even examine that woman. How'd you come to your diagnosis so quickly?"
"I didn't have to. You noticed I dropped my stethoscope on the floor in there? When I bent over to pick it up, I noticed a half dozen banana peels in the trash. That was what was probably making her sick."
"Hmmm," the younger doctor said, "Pretty clever. I think I'll try that at the next house."
Arriving at the next house, they spent several minutes talking with a younger woman. She complained that she just didn't have the energy she once did.
"I'm feeling terribly run down lately."
"You've probably been doing too much extra work for the church," the younger doctor told her. "Perhaps you should cut back a bit and see if that helps."
As they left, the elder doc said, Your diagnosis is almost certainly correct, but how did you arrive at it?
"Well, just like you did at the last house, I dropped my stethoscope and when I bent down to retrieve it, I noticed the preacher under the bed."