Brain Teasers User Profile
Sury Weiss
short ranking list

| | | |
| --- | --- | --- |
| 471. | Jessie Lim | 0 |
| 472. | Shruti K | 0 |
| 473. | Sury Weiss | 0 |
| 474. | Dev Rajput | 0 |
| 475. | joshua dickinson | 0 |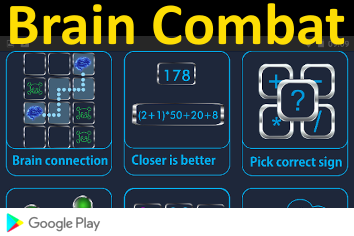 Alexis Carrel
Born 28 Jun 1873; died 5 Nov 1944 at age 71. French-American surgeon and biologist who received the 1912 Nobel Prize for Physiology or Medicine for developing a method of suturing blood vessels. He moved to the United States in 1905. As a member of the staff of the Rockefeller Institute, he did notable work on the problem of keeping tissue alive after removal from a living organism. The most famous example was a piece of tissue from the heart of a chicken embryo, which was kept alive from 1912 to 1946, at which time the experiment was deliberately ended. Techniques developed by Carrel have made possible the surgical transplantation of blood vessels and body organs.
Good news...bad news...
"I have good news and bad news," a defense attorney told his client.
"First the bad news: The blood test came back, and your DNA is an exact match with the sample found on the victim's dress."
"Oh, no - I'm ruined!" cried the client. "What's the good news?"
"Your cholesterol is down to 140!"