Brain Teasers User Profile
Art Dexter Antipado
short ranking list

| | | |
| --- | --- | --- |
| 185. | Vojtěch Širůček | 18 |
| 186. | Peca Nikolic | 18 |
| 187. | Art Dexter Antipado | 18 |
| 188. | Anish Karki | 18 |
| 189. | Ilan Amity | 17 |
last 3 solved tasks
| | |
| --- | --- |
| Find the country and its capital city, using the move of a chess knight. First letter is L. Length of words in solution: 7,8. | |
| Find the country and its capital city, using the move of a chess knight. First letter is I. Length of words in solution: 9,7. | |
| Find the country and its capital city, using the move of a chess knight. First letter is C. Length of words in solution: 7,7,8,6. | |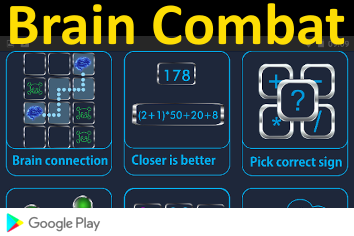 Alan B. Shepard Jr.
Born 18 Nov 1923; died 21 Jul 1998 at age 74.Alan Bartlett Shepard, Jr. was an American astronaut who was America's first man in space and one of only 12 humans who walked on the Moon. Named as one of the nation's original seven Mercury astronauts in 1959, Shepard became the first American into space on 5 May 1961, riding a Redstone rocket on a 15-minute suborbital flight that took him and his Freedom 7 Mercury capsule 115 miles in altitude and 302 miles downrange from Cape Canaveral, FL. (His flight came three weeks after the launch of Soviet cosmonaut Yuri Gagarin, who on 12 Apr 1961, became the first human space traveler on a one-orbit flight lasting 108 minutes.) Although the flight of Freedom 7 was brief, it was a major step for the U.S. in a race with the USSR.
Polishing Apples
A young man asked an old rich man how he made his money.
The old guy fingered his expensive wool vest and said, "Well, son, it was 1932. The depth of the Great Depression. I was down to my last nickel."
"I invested that nickel in an apple. I spent the entire day polishing the apple and, at the end of the day, I sold the apple for ten cents."
"The next morning, I invested those ten cents in two apples. I spent the entire day polishing them and sold them at 5:00 pm for 20 cents. I continued this system for a month, by the end of which I'd accumulated a fortune of $9.80."
"Then my wife's father died and left us two million dollars."