Brain Teasers User Profile
Japa do CS
short ranking list

| | | |
| --- | --- | --- |
| 586. | Vladimir Ibraghimov | 1 |
| 587. | Ilkin Kishiyev | 1 |
| 588. | Japa do CS | 1 |
| 589. | Andre Gggg | 1 |
| 590. | Leticia Okata | 1 |
last 3 solved tasks
| | |
| --- | --- |
| If 1+4=5, 2+5=12 and 3+6=21 then 5+8=? | |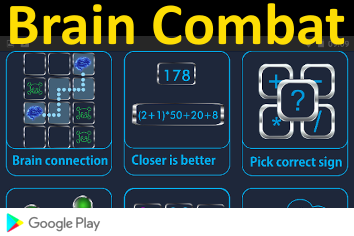 Sir Fred Hoyle
Died 20 Aug 2001 at age 86 (born 24 Jun 1915). English astronomer and mathematician who is best known as the foremost proponent and defender of the steady-state theory of the universe. This theory holds both that the universe is expanding and that matter is being continuously created to keep the mean density of matter in space constant. He became Britain's best-known astronomer in 1950 with his broadcast lectures on The Nature of the Universe, and he recalled derisively coining the term "Big Bang" in the last of those talks. Although over time, belief in a "steady state" universe as Hoyle had proposed was shared by fewer and fewer scientists because of new discoveries, Hoyle never accepted the now most popular "Big Bang" theory for the origin of the universe.
One wish
A man walking along a California beach was deep in prayer. All of a sudden, he said out loud, "Lord, grant me one wish."
Suddenly the sky clouded above his head and in a booming voice, the Lord said, "Because you have TRIED to be faithful to me in all ways, I will grant you one wish."
The man said, "Build a bridge to Hawaii, so I can drive over anytime I want to."
The Lord said, "Your request is very materialistic. Think of the logistics of that kind of undertaking. The supports required to reach the bottom of the Pacific! The concrete and steel it would take! I can do it, but is hard for me to justify your desire for worldly things. Take a little more time and think of another wish. A wish you think would honor and glorify me."
The man thought about it for a long time. Finally, he said, "Lord, I wish that I could understand women. I want to know how they feel inside, what they are thinking when they give me the silent treatment, why they cry, what they mean when they say 'nothing,' and how I can make a woman truly happy."
After a few minutes, God said, "You want two lanes or four on that bridge?"