Brain Teasers User Profile
Mirko Učur
short ranking list

| | | |
| --- | --- | --- |
| 324. | Kevin Scott | 2 |
| 325. | Jason Donaghy | 2 |
| 326. | Mirko Učur | 2 |
| 327. | Tome Kasalo | 2 |
| 328. | Shu Bi | 2 |
last 3 solved tasks
| | |
| --- | --- |
| Can you count the number of squares in the picture? | |
| How Many Squares Are There? | |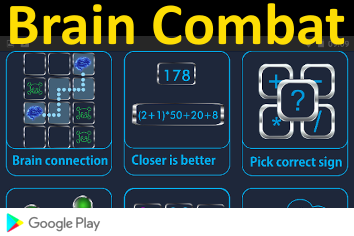 Philip Hauge Abelson
Born 27 Apr 1913; died 1 Aug 2004 at age 91. American physical chemist who proposed the gas diffusion process for separating uranium-235 from uranium-238 which was essential to the development of the atomic bomb. In collaboration with the U.S. physicist Edwin M. McMillan, he discovered a new element, later named neptunium, produced by irradiating uranium with neutrons. At the end WW II, his report on the feasibility of building a nuclear-powered submarine gave birth to the U.S. program in that field. In 1946, Abelson returned to the Carnegie Institution and pioneered in utilizing radioactive isotopes. As director of the Geophysics Laboratory of the Carnegie Institution (1953-71), he found amino acids in fossils, and fatty acids in rocks more than 1,000,000,000 years old.
Terrible news
This guy was sitting in his attorney's office. His lawyer says: "Do you want the bad news first or the terrible news?"
"Give me the bad news first," he says.
"Your wife found a picture worth a half-million dollars," his lawyer informs him.
"That's the bad news?" asks the man incredulously. "I can't wait to hear the terrible news."
"The terrible news is that it's of you and your secretary."