Brain Teasers User Profile
Ed Lyle
short ranking list

| | | |
| --- | --- | --- |
| 366. | Chris Harniess | 4 |
| 367. | Brian Robinson | 4 |
| 368. | Ed Lyle | 4 |
| 369. | Dejan Mratinković | 3 |
| 370. | Marty Ray | 3 |
last 3 solved tasks
| | |
| --- | --- |
| Remove 4 letters from this sequence (STAOTEMOLENJT) to reveal a familiar English word. | |
| Look carefully the picture and guess the game name. | |
| Metal or bone I may be, many teeth I have and always bared, yet my bite harms no one and ladies delight in my touch. What am I? | |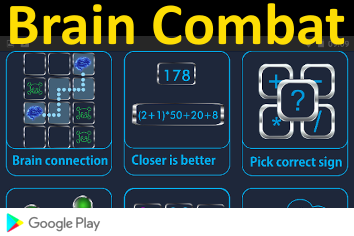 Sir Joseph Larmor
Died 19 May 1942 at age 84 (born 11 Jul 1857).Irish physicist, the first to calculate the rate at which energy is radiated by an accelerated electron, and the first to explain the splitting of spectrum lines by a magnetic field. His theories were based on the belief that matter consists entirely of electric particles moving in the ether. His elaborate mathematical electrical theory of the late 1890s included the "electron" as a rotational strain (a sort of twist) in the ether. But Larmor's theory did not describe the electron as a part of the atom. Many physicists envisioned both material particles and electromagnetic forces as structures and strains in that hypothetical fluid.
After a particularly poor game...
After a particularly poor game of golf, a popular club member skipped the clubhouse and started to go home. As he was walking to the parking lot to get his car, a policeman stopped him and asked, "Did you tee off on the sixteenth hole about 20 minutes ago?"
"Yes," the golfer responded.
"Did you happen to hook your ball so that it went over the trees and off the course?"
"Yes, I did. How did you know?" he asked.
"Well," said the policeman very seriously, "Your ball flew out onto the highway and crashed through a driver's windshield. The car went out of control, crashing into five other cars and a fire truck. The fire truck couldn't make it to the fire, and the building burned down. So, what are you going to do about it?"
The golfer thought it over carefully and responded... "I think I'll close my stance a little bit, tighten my grip and lower my right thumb."