Brain Teasers User Profile
RUPA BOPPANA
short ranking list

| | | |
| --- | --- | --- |
| 613. | Benjamin Woo | 0 |
| 614. | Sarah Keene | 0 |
| 615. | RUPA BOPPANA | 0 |
| 616. | Melody Britt | 0 |
| 617. | Guillermo González C. | 0 |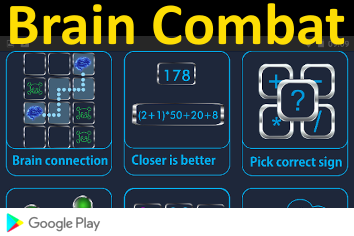 Camera obscura
In 1544, a solar eclipse was viewed at Louvain, which was later depicted in the first published book illustration of the camera obscura in use. Dutch mathematician and astronomer Reinerus Gemma-Frisius viewed a solar eclipse using a hole in one wall of a pavillion to project the sun's image upside down onto the opposite wall. He published the first illustrationof a camera obscura, depicting his method of observation of the eclipse in De Radio Astronomica et Geometrica (1545). Several astronomers made use of such a device in the early part of the 16th century. Both Johannes Kepler and Christopher Scheiner used a camera obscura to study the activity of sunspots. The technique was known to Aristotle (Problems, ca 330 BC).
Lightbulb Joke Collection 12
Q: How many journalists does it take to screw in a lightbulb?
A: Three. One to report it as an inspired government program to bring light to the people, one to report it as a diabolical government plot to deprive the poor of darkness, and one to win a pulitzer prize for reporting that Electric Company hired a lightbulb assassin to break the bulb in the first place.
Q: How many computer journalists does it take to screw in a light bulb?
A: Five-one to write a review of all the existing light bulbs so you can decide which one to buy, another one to write a remarkably similar one in another magazine the next month, a third to have a big one come out on glossy paper two months later that is by then completely out of date, a fourth to hint in his/her column that a completely new and updated bulb is coming out, and the fifth to report a rumor that that new bulb is shipping with a virus.
Q: How many GLC workers does it take to change a lightbulb ?
A: Four. One to do it and three to go round putting up posters announcing that the GLC, working for London, is going to change the lightbulb.
Q: How many city planners does it take to screw in a light bulb?
A: Six - four to write an extensive study recommending a three-way 100/200/250 watt light bulb, one to write an article in the newspaper praising the study, and one to put in a 10 watt blub instead.