Brain Teasers User Profile
Sherry-Ann Duley
short ranking list

| | | |
| --- | --- | --- |
| 765. | salvatore ventura | 0 |
| 766. | Tamara Bonn | 0 |
| 767. | Sherry-Ann Duley | 0 |
| 768. | Sarah Canada | 0 |
| 769. | Alice Lansangan | 0 |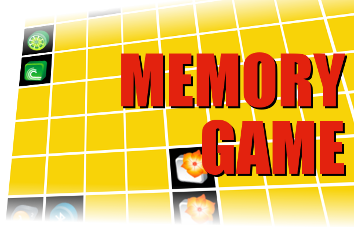 Abraham De Moivre
Born c. 26 May 1667; died 27 Nov 1754 . French mathematician who was a pioneer in the development of analytic trigonometry and in the theory of probability. He published The Doctrine of Chance in 1718. The definition of statistical independence appears in this book together with many problems with dice and other games. He also investigated mortality statistics and the foundation of the theory of annuities. He died in poverty, and correctly predicted the day of his own death. He found that he was sleeping 15 minutes longer each night and from this the arithmetic progression, calculated that he would die on the day that he slept for 24 hours.
Never Lie to Your Mother
 Peter invited his mother for dinner, during the course of the meal; his mother couldn't help but notice how lovely Peter's flat mate, Joanne, was.
She had long been suspicious of a relationship between the two, and this only made her more curious.
Over the course of the evening, while watching the two interact, she started to wonder if there was more between Peter and his flat mate than met the eye.
Reading his mum's thoughts, Peter volunteered, 'I know what you must be thinking, but I assure you, Joanne & I are just flat mates'.
About a week later, Joanne came to Peter saying, 'Ever since your mother came to dinner, I've been unable to find the frying pan, you don't suppose she took it do you?
'Well I doubt it, but I'll e-mail her just to be sure' said Peter.
So he sat down and wrote
DEAR MOTHER,
I'M NOT SAYING THAT YOU 'DID' TAKE THE FRYING PAN FROM MY HOUSE. I'M NOT SAYING THAT YOU 'DID NOT' TAKE THE FRYING PAN BUT THE FACT REMAINS THAT IT HAS BEEN MISSING EVER SINCE YOU WERE HERE FOR DINNER.
LOVE PETER
Several days later, Peter received an email from his mother which read
DEAR SON,
I'M NOT SAYING THAT YOU 'DO' SLEEP WITH JOANNE, AND I'M NOT SAYING THAT YOU 'DO NOT' SLEEP WITH JOANNE, BUT THE FACT REMAINS THAT IF SHE WAS SLEEPING IN HER OWN BED, SHE WOULD HAVE FOUND THE F**KING FRYING PAN BY NOW.
LOVE MUM