Brain Teasers User Profile
Remona Mattai
short ranking list

| | | |
| --- | --- | --- |
| 213. | Babu Palathingal | 14 |
| 214. | Kayla Do | 13 |
| 215. | Remona Mattai | 13 |
| 216. | Yogesh Soni | 13 |
| 217. | Luka Bujošević | 13 |
last 3 solved tasks
| | |
| --- | --- |
| If 7 + 3 = 410, 9 + 6 = 315, 2 + 1 = 13 then 5 + 4 = ? | |
| Film was made in 1964. A wandering gunfighter plays two rival families against each other in a town torn apart by greed, pride, and revenge. | |
| Which number should replace the question mark? | |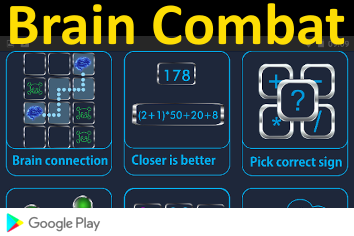 Henry Rowe Schoolcraft
Died 10 Dec 1864 at age 71 (born 28 Mar 1793).American explorer and ethnologist noted for his discovery of the source of the Mississippi River (1832) in a lake in northern Minnesota which he named Lake Itasca, from the Latin words caput (head) and veritas (true). His early interest was rocks and minerals, which led to a geological survey expedition, then employment as a map-maker and government agent on the Northwest Frontier, near Lake Superior. He became interested in Native Americans and from these studies wrote about their history, language, mythology, hieroglyphics, picture writing, maxims, characteristics and potential, religious beliefs, and influence of Christian missionaries. Further, he addressed the past and future roles of the federal government and the Indian.
Vacation
Billy Bob and Luther were talking one afternoon when Billy Bob tells Luther, "Ya know, I reckon I'm 'bout ready for a vacation. Only this year I'm gonna do it a little different. The last few years, I took your advice about where to go.
Three years ago you said to go to Hawaii. I went to Hawaii and Earlene got pregnant.
Then two years ago, you told me to go to the Bahamas,and Earlene got pregnant again.
Last year you suggested Tahiti and darned if Earlene didn't get pregnant again."
Luther asks Billy Bob, "So, what you gonna do this year that's different?"
Billy Bob says, "This year I'm taking Earlene with me."