Brain Teasers User Profile
Manjur ahemad Bhatt
short ranking list

| | | |
| --- | --- | --- |
| 763. | Gadi Anshel | 0 |
| 764. | Bharath Kumar | 0 |
| 765. | Manjur ahemad Bhatt | 0 |
| 766. | raqeeb haq | 0 |
| 767. | Nataley Cecile Mokate | 0 |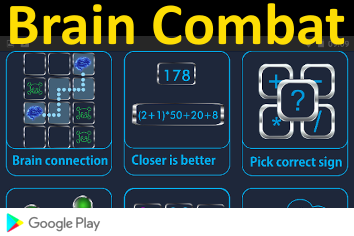 Compotype
In 1925, the compotype was patented by its inventor, Clifton Chisholm of Cleveland, Ohio, as an "Embossing Machine" (U.S. No. 1,557,754). The keyboard-controlled machine embossed one line of characters on an aluminum strip with flanged edges. These could be arranged in a holder for several strips in parallel from which several lines of printed material could be produced. Blanks came from a ribbon of metal on a roll, automatically flanged to give a mounting channel shape, and fed between embossing dies. Each character was also printed on a record card, visible during operation. The machine was designed to provide an efficient mechanism for the rapid production of the embossed strips. The patent was assigned to the Multigraph Sales Co. of the same city.
Try Nursing!
A very well-built young lady was lying on her psychiatrist's couch, telling him how frustrated she was.
"I tried to be an actress and failed," she complained. "I tried to be a secretary and failed, I tried being a writer and failed, then I tried being a sales clerk, and I failed at that too."
The shrink thought for a moment and said, "Everyone needs to live a full, satisfying life. Why don't you try nursing?"
The girl thinks about this, then bares one of her large, beautiful breasts, points it at the shrink, and says, "Well, I'll give it a try!"
Submitted by Calamjo
Edited by Curtis