Brain Teasers User Profile
Melody Britt
short ranking list

| | | |
| --- | --- | --- |
| 547. | Sarah Keene | 0 |
| 548. | RUPA BOPPANA | 0 |
| 549. | Melody Britt | 0 |
| 550. | Guillermo González C. | 0 |
| 551. | Faizaan Iyaazuddin | 0 |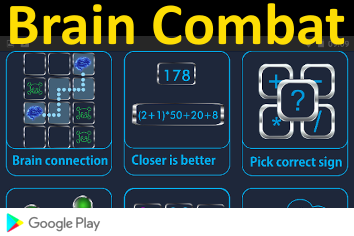 AZT
In 1987, the FDA approved the sale of AZT (azidothymidine), an antiviral drug believed to prolong the lives of some AIDS patients. By 2000, an estimated 50 million people were infected with HIV worldwide. AZT was the first authorized antiretroviral AIDS drug. Combined with other, recently approved antivirals, AZT's effectiveness has been increased. The generic name of AZT is zidovudine, brand name Retrovir. It was originally developed in 1964 by Dr. Jerome Horowitz of the Michigan Cancer Foundation as a possible treatment for cancer. In Feb 1985, the National Cancer Institute, under the direction of Dr. Samuel Broder, tested AZT and found that it was a potent inhibitor of AIDS.
On a train from London to Manchester
On a train from London to Manchester, an American was telling off the Englishman sitting across from him in the compartment.
"You English are too stuffy. You set yourselves apart too much. Look at me... in me, I have Italian blood, French blood, a little Indian blood, and some Swedish blood. What do you say to that?"
The Englishman said, "Very sporting of your mother."