Brain Teasers User Profile
손진환
short ranking list

| | | |
| --- | --- | --- |
| 106. | Nemanja Katanic | 84 |
| 107. | Snigdha Bishnu | 80 |
| 108. | 손진환 | 79 |
| 109. | Joan Brioso | 71 |
| 110. | Mackie Suansing | 67 |
last 3 solved tasks
| | |
| --- | --- |
| MATH PUZZLE: Can you replace the question mark with a number? | |
| Find the next number in this series: 5, 7, 12, 19, 31, 50, ? | |
| Cubes of the same size are stacked in the corner of a room as shown. How many cubes are there? | |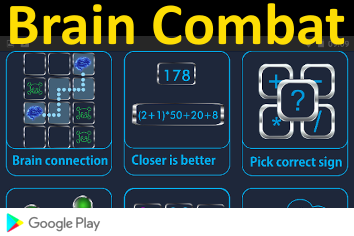 French H-bomb
In 1968, France exploded a hydrogen bomb over a South Pacific testing ground and became the world's fifth thermonuclear power. The Canopus test used a 3 tonne device suspended at an altitude of 600 m from a balloon over Fangataufa Atoll, 41 km south east of Moruroa. The project was led by a young physicist, Roger Dautry.This was France's largest nuclear device. It produced a yield of 2.6 megatons, and used a lithium-6 deuteride secondary jacketed with highly enriched uranium. The resulting contamination of the atoll kept it off limits to humans for six years, after which France resumed their nuclear program there with underground tests.
Words of Wisdom...
The problem with the gene pool is that there is no lifeguard.
Experience is something you don't get until just after you need it.
A conscience is what hurts when all your other parts feel so good.
For every action, there is an equal and opposite criticism.
To steal ideas from one person is plagiarism; to steal from many is research.
Two wrongs are only the beginning.
Monday is an awful way to spend 1/7th of your life.
The sooner you fall behind, the more time you'll have to catch up.
A clear conscience is usually the sign of a bad memory.
If you must choose between two evils, pick the one you've never tried before.
Love may be blind, but marriage is a real eye-opener.
Borrow money from pessimists, they don't expect it back.
Half the people you know are below average.