Brain Teasers User Profile
Peggy Ruiz
short ranking list

| | | |
| --- | --- | --- |
| 478. | Touhid Khan | 2 |
| 479. | Barbara Brooks | 2 |
| 480. | Peggy Ruiz | 2 |
| 481. | Tribikram Borah | 2 |
| 482. | Mithila Maske | 2 |
last 3 solved tasks
| | |
| --- | --- |
| On the outside, beige walls surround a castle of the purest white, and a tressure of liquid gold hides in the center. What is it? | |
| There are 6 words hidden in the picture, can you find 1 of 6? | |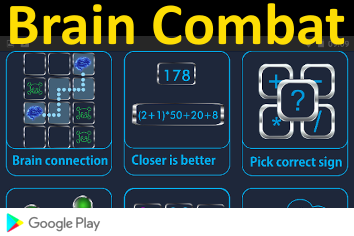 Dr. Rollo May
Died 22 Oct 1994 at age 85 (born 21 Apr 1909).American psychologist who is the best known of the American existential psychologists. Much of his thinking can be understood by reading about existentialism in general, and the overlap between his ideas and the ideas of Ludwig Binswanger is great. Nevertheless, he is a little off of the mainstream in that he was more influenced by American humanism than the Europeans, and more interested in reconciling existential psychology with other approaches, especially that of Sigmund Freud. In 1958, he edited, with Ernest Angel and Henri Ellenberger, the book Existence, which introduced existential psychology to the US.
The Dentist
The dentist pulls out a Novocain needle to give the man a shot, so he can extract the man's tooth. 'No way! No needles. I hate needles' the patient said.
The dentist starts to hook up the nitrous oxide and the man objects I can't do the gas thing. The thought of having the gas mask on is suffocating to me! The dentist then asks the patient if he has any objection to taking a pill. 'No objection,' the patient says. 'I'm fine with pills.'
The dentist then returns and says, Here's a Viagra tablet.'
The patient says, 'Wow! I didn't know Viagra worked as a pain killer!'
It doesn't' said the dentist, 'but it's going to give you something to hold on to when I pull your tooth.