Brain Teasers User Profile
Rohit Chauhan
short ranking list

| | | |
| --- | --- | --- |
| 392. | John J Chalmers | 1 |
| 393. | Craig Johnson | 1 |
| 394. | Rohit Chauhan | 1 |
| 395. | Dejan Mratinkovic | 1 |
| 396. | Petar Petrovic | 1 |
last 3 solved tasks
| | |
| --- | --- |
| If 24ac8 + a90c7 = ba41c find number abc. Multiple solutions may exist. | |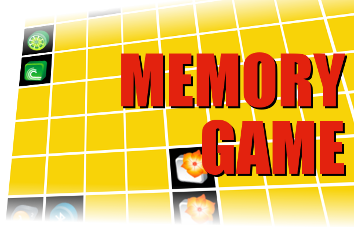 Gene Shoemaker
Born 28 Apr 1928; died 18 Jul 1997 at age 69. Eugene Merle Shoemaker was an American planetary geologist. Shoemaker initiated and vigorously promoted the intensive geologic training of the astronauts that made them able scientific observers and reporters on moon landings. He was a major investigator of the imaging by unmanned Ranger and Surveyor satellites which, before any Apollo landing, revealed the nature of the Moon's cover of soil and broken rock that he named the regolith. He codiscovered Comet P/Shoemaker-Levy 9 which collided with Jupiter (1994), the first observed collision of two solar system bodies. He died in a car crash. In tribute, a small capsule of his ashes were launched in a memorial capsule aboard Lunar Prospector to the moon.
Talented Dog
A local business was looking for office help. They put a sign in the window, stating the following: "HELP WANTED. Must be able to type, must be good with a computer and must be bilingual. We are an Equal Opportunity Employer."
A short time afterwards, a dog trotted up to the window, saw the sign and went inside. He looked at the receptionist and wagged his tail, then walked over to the sign, looked at it and whined.
Getting the idea, the receptionist got the office manager. The office manager looked at the dog and was surprised, to say the least. However, the dog looked determined, so he lead him into the office. Inside, the dog jumped up on the chair and stared at the manager.
The manager said "I can't hire you. The sign says you have to be able to type." The dog jumped down, went to the typewriter and proceeded to type out a perfect letter. He took out the page and trotted over to the manager and gave it to him, then jumped back on the chair.
The manager was stunned, but then told the dog "the sign says you have to be good with a computer." The dog jumped down again and went to the computer. The dog proceeded to enter and execute a perfect program, that worked flawlessly the first time.
By this time the manager was totally dumb-founded! He looked at the dog and said "I realize that you are a very intelligent dog and have some interesting abilities. However, I *still* can't give you the job."
The dog jumped down and went to a copy of the sign and put his paw on the sentences that told about being an Equal Opportunity Employer. The manager said "yes, but the sign *also* says that you have to be bilingual."
The dog looked at the manager calmly and said, "Meow!"