Brain Teasers User Profile
Ravi Kumar
short ranking list

| | | |
| --- | --- | --- |
| 631. | reshan janith | 1 |
| 632. | MARK LAWRENCE | 1 |
| 633. | Ravi Kumar | 1 |
| 634. | Anh Chí Tuấn | 1 |
| 635. | Sri Lakshmi | 1 |
last 3 solved tasks
| | |
| --- | --- |
| Look at the series (2378, 4994, 6116), determine the pattern, and find the value of the next number! | |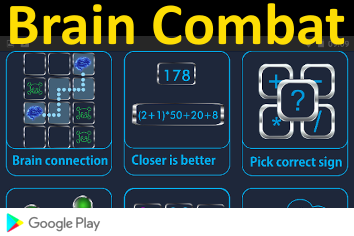 Fritz Strassmann
Born 22 Feb 1902; died 22 Apr 1980 at age 78. Friedrich Wilhelm (Fritz) Strassmann was a German physical chemist who, with Otto Hahn and Lise Mietner, discovered neutron-induced nuclear fission in uranium (1938) and thereby opened the field of atomic energy used both in the atomic bomb for war and in nuclear reactors to produce electricity. Strassmann's analytical chemistry techniques showed up the lighter elements produced from neutron bombardment, which were the result of the splitting of the uranium atom into two lighter atoms. Earlier in his career, Strassmann codeveloped the rubidium-strontium technique of radio-dating geological samples.
Super Sex!!!
A woman, completely fed up with her husband's on-line obsession, finally takes matters into her own hands.
One night, as he is sitting at the computer, she goes into the bedroom, takes off all her clothes, puts on a full length mink coat, and posts herself between her husband and the monitor.
She pulls open the coat and yells, "Time for Super Sex!!!"
He ignores her.
So, she repeatedly yells, "Super Sex", "Super Sex", "Super Sex".
Finally, he replies, "Ok, Ok, I'll take the soup".