Brain Teasers User Profile
Mandy Martin
short ranking list

| | | |
| --- | --- | --- |
| 110. | Tony M | 67 |
| 111. | Lokanath Mishra | 64 |
| 112. | Mandy Martin | 64 |
| 113. | Hannah Wager | 64 |
| 114. | Mihajlo Mihajlo | 63 |
last 3 solved tasks
| | |
| --- | --- |
| Remove 4 letters from this sequence (WMEMBAREAUNE) to reveal a familiar English word. | |
| If seven people meet each other and each shakes hands only once with each of the others, how many handshakes will there have been? | |
| Look carefully caricature and guess the name of musician. | |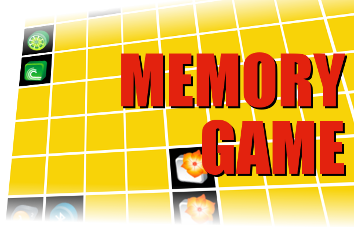 Curtis Marbut
Born 19 Jul 1863; died 25 Aug 1935 at age 72.Curtis Fletcher Marbut was a U.S. geologist and cofounder of modern soil science, who worked closely with experts from many countries to develop international classification systems (1927) for soil materials. From 1895 Marbut taught geology at University of Missouri, while also working for the Missouri Geological Survey and directing the Missouri Soil Survey. In 1910 he left Missouri and was a soil scientist for the U.S. Bureau of Soils, for the rest of his life. Due to his exceptional service, his mandatory civil service retirement at 70 was twice waived by President Franklin D. Roosevelt. He died during a field trip to China.
An elderly gentleman of 85 fea...
An elderly gentleman of 85 feared his wife was getting hard of hearing. So one day he called her doctor to make an appointment to have her hearing checked. The Doctor made an appointment for a hearing test in two weeks, and meanwhile there's a simple informal test the husband could do to give the doctor some idea of the state of her problem.
"Here's what you do," said the doctor, "start out about 40 feet away from her, and in a normal conversational speaking tone see if she hears you. If not, go to 30 feet, then 20 feet, and so on until you get a response."
That evening, the wife is in the kitchen cooking dinner, and he's in the living room. He says to himself, "I'm about 40 feet away, let's see what happens."
Then in a normal tone he asks, "Honey, what's for supper?" No response.
So the husband moved to the other end of the room, about 30 feet from his wife and repeats, "Honey, what's for supper?" Still no response.
Next he moves into the dining room where he is about 20 feet from his wife and asks, "Honey, what's for supper?" Again he gets no response.
So he walks up to the kitchen door, only 10 feet away. "Honey, what's for supper?" Again there is no response.
So he walks right up behind her. "Honey, what's for supper?"
"Damn it Earl, for the fifth time, CHICKEN!"