Brain Teasers User Profile
Paul Duggan
short ranking list

| | | |
| --- | --- | --- |
| 120. | Shatheesh Chandramohan | 29 |
| 121. | Sandra Navi Young | 29 |
| 122. | Paul Duggan | 28 |
| 123. | Natasa Ilkic | 27 |
| 124. | Thien-Trang Nguyen | 27 |
last 3 solved tasks
| | |
| --- | --- |
| See negative of movie scene and guess the title. Length of words in solution: 4,4,3,4 | |
| See negative of movie scene and guess the title. Length of words in solution: 4,4 | |
| Look carefully the picture and guess the movie title. | |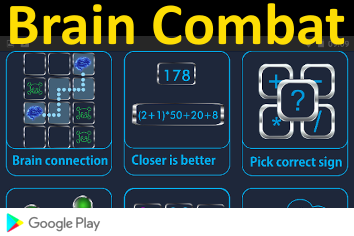 L. L. Thurstone
Born 29 May 1887; died 29 Sep 1955 at age 68.L(ouis) L(eon) Thurstone was an American psychologist who improved psychometrics, the measurement of mental functions, and developed statistical techniques for multiple-factor analysis of performance on psychological tests. In high school, he published a letter in Scientific American on a problem of diversion of water from Niagara Falls; and invented a method of trisecting an angle. At university, Thurstone studied engineering. He designed a patented motion picture projector, later demonstrated in the laboratory of Thomas Edison, with whom Thurstone worked briefly as an assistant. When he began teaching engineering, Thurstone became interested in the learning process and pursued a doctorate in psychology.
A professor of chemistry wante...
A professor of chemistry wanted to teach his 5th grade class a lesson about the evils of liquor, so he produced an experiment that involved a glass of water, a glass of whiskey, and two worms.
"Now, class, closely observe the worms," said the professor while putting a worm into the water.
The worm in the water writhed about, happy as a worm in water could be. He then put the second worm into the whiskey. It curled up and writhed about painfully, then quickly sank to the bottom, dead as a doornail.
"Now, what lesson can we learn from this experiment?" the professor asked.
Johnny, who naturally sits in back, raised his hand and wisely, responded confidently, "Drink whiskey and you won't get worms."