Brain Teasers User Profile
Suzette Gorrell
short ranking list

| | | |
| --- | --- | --- |
| 137. | Hiten Asar | 22 |
| 138. | krishna pranav | 22 |
| 139. | Suzette Gorrell | 21 |
| 140. | ranvijay singh | 21 |
| 141. | Aleksandra Rastić Šopen | 21 |
last 3 solved tasks
| | |
| --- | --- |
| Look at the series (17, 15, 11, 3, 6, 12, 5), determine the pattern, and find the value of the next number! | |
| Background picture associated with the solution. | |
| Word Association: RING, LUNCH, SCHOOL, ALARM | |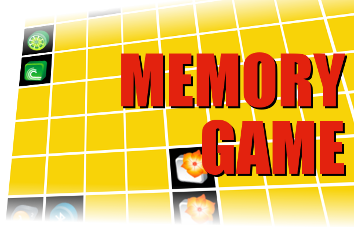 Paul Kammerer
Died 23 Sep 1926 at age 46 (born 17 Aug 1880).Austrian biologist, he claimed to have produced experimental evidence that acquired traits could be inherited. Almost all of Kammerer's experiments involved forcing various amphibians to breed in environments that were radically different from their native habitat to demonstrate Lamarkian inheritance. (This is the idea that what one acquires during one's lifetime is passed on to that person's offspring. If you play guitar, your children will have nimble fingers. Each generation builds upon the past and continues to improve.) When later accused of faking exceptional results with the midwife toad, during a time of depression, he shot himself.
A local United Way office real...
A local United Way office realized that the organization had never received a donation from the town's most successful lawyer. The person in charge of contributions called him to persuade him to contribute.
"Our research shows that out of a yearly income of at least $500,000, you give not a penny to charity. Wouldn't you like to give back to the community in some way?"
The lawyer mulled this over for a moment and replied, "First, did your research also show that my mother is dying after a long illness, and has medical bills that are several times her annual income?"
Embarrassed, the United Way rep mumbled, "Um ... no."
The lawyer interrupts, "or that my brother, a disabled veteran, is blind and confined to a wheelchair?"
The stricken United Way rep began to stammer out an apology, but was interrupted again.
"Or that my sister's husband died in a traffic accident," the lawyer's voice rising in indignation, "leaving her penniless with three children?!"
The humiliated United Way rep, completely beaten, said simply, "I had no idea..."
On a roll, the lawyer cut him off once again, "So if I don't give any money to them, why should I give any to you?"