Brain Teasers User Profile
James Mason
short ranking list

| | | |
| --- | --- | --- |
| 383. | Rudy Van Rossen | 2 |
| 384. | kishore c.k | 2 |
| 385. | James Mason | 2 |
| 386. | Nadica Stojanović | 2 |
| 387. | Ivanka Kujundzic Orlovic | 2 |
last 3 solved tasks
| | |
| --- | --- |
| MATH PUZZLE: Can you replace the question mark with a number? | |
| There are 6 words hidden in the picture, can you find 1 of 6? | |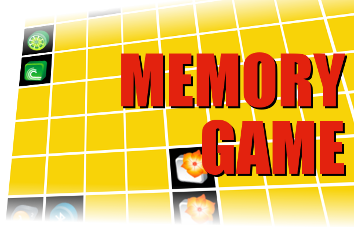 Herbert Spencer
Born 27 Apr 1820; died 8 Dec 1903 at age 83. English sociologist and philosopher who was an early adherent of evolutionary theory. He regarded society as an organism which was evolving from a simple primitive state to a complex heterogeneous form according to the designs of an unknown and unknowable absolute force. Similarly, knowledge developed from an undifferentiated mass into the various separate sciences. Formulating his ideas independently of Darwin, Spencer coined the phrase "survival of the fittest" as early as 1852. He applied Darwin's theory of natural selection (proposed four years later) to social development and in A System of Synthetic Philosophy (1862-96) presented a philosophical system to the natural and social sciences, synthesizing metaphysics, biology, psychology, sociology, and ethics.
Credit Cards
Abe and Esther are flying to Australia for a two week vacation to celebrate their 40th anniversary.
Suddenly, over the public address system, the Captain announces, "Ladies and Gentlemen, I am afraid I have some very bad news. Our engines have ceased functioning and we will attempt an emergency landing.
Luckily, I see an uncharted island below us and we should be able to land on the beach. However, the odds are that we may never be rescued and will have to live on the island for the rest of our lives!"
Thanks to the skill of the flight crew, the plane lands safely on the island. An hour later Abe turns to his wife and asks, "Esther, did we pay our $5,000 PBS pledge check yet?"
No, sweetheart," she responds.
Abe, still shaken from the crash landing, then asks, "Esther, did we pay our American Express card yet?"
"Oh, no! I'm sorry. I forgot to send the check," she says.
"One last thing, Esther. Did you remember to send checks for the Visa and MasterCard this month?" he asks.
"Oh, forgive me, Abie," begged Esther. "I didn't send that one, either."
Abe grabs her and gives her the biggest kiss in 40 years.
Esther pulls away and asks him, "What was that for?"
Abe answers, "They'll find us!"