Brain Teasers User Profile
Usman Qamar
short ranking list

| | | |
| --- | --- | --- |
| 749. | Ethelena Maheia | 0 |
| 750. | Srdjan Cvetanovic | 0 |
| 751. | Usman Qamar | 0 |
| 752. | Binod Singh | 0 |
| 753. | Saa Nam Choephe | 0 |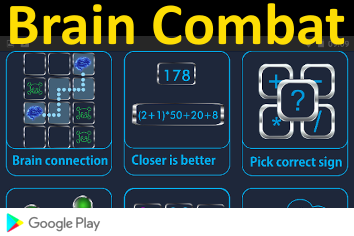 Sir Marc Isambard Brunel
Died 12 Dec 1849 at age 80 (born 25 Apr 1769). French-English engineer and inventor who solved the historic problem of underwater tunneling. A prolific inventor, Brunel designed machines for sawing and bending timber, boot making, stocking knitting, and printing. As a civil engineer, his designs included the Île de Bourbon suspension bridge and the first floating landing piers at Liverpool. In 1818, however, Brunel patented the tunneling shield, a device that made possible tunneling safely through waterbearing strata. On 2 Mar 1825 operations began for building a tunnel under the Thames River between Rotherhithe and Wapping. The Thames Tunnel was eventually opened on 25 Mar 1843. It has a twin horseshoe cross-section with height of 23-ft (7m), width of 37-ft (11m), and total length 1,506-ft (406m).
 New Yorkers Arrived

One day at the entrance to heaven, St. Peter saw a New York street gang.
walk up to the Pearly Gates. This being a first, St. Peter ran to God and said, "God,
there are some evil, thieving New Yorkers at the Pearly Gates. What do I do?".
God replied, "Just do what you normally do with that type. Re-direct them down to hell."
St. Peter went back to carry out the order and all of a sudden he comes running back yelling "God, God, they're gone, they're gone!"
"Who, the New Yorkers?".
"No, the Pearly Gates."