Brain Teasers User Profile
Vladimir Ibraghimov
short ranking list

| | | |
| --- | --- | --- |
| 558. | Marsa | 1 |
| 559. | Daley McGinness | 1 |
| 560. | Vladimir Ibraghimov | 1 |
| 561. | Ilkin Kishiyev | 1 |
| 562. | Japa do CS | 1 |
last 3 solved tasks
| | |
| --- | --- |
| MATH PUZZLE: Can you replace the question mark with a number? | |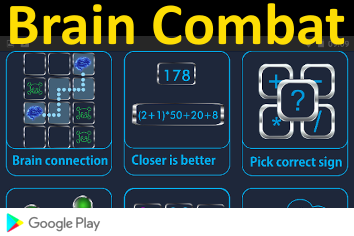 Rotolactor
In 1930, the Rotolactor, invented by Henry W. Jeffries, was housed in the lactorium of the Walker Gordon Laboratory Company, Inc., at Plainsboro, N.J. This was a 50-stall revolving platform that enabled the milking of 1,680 cows in seven hours by rotating them into position with the milking machines. A Rotolactor was displayed at the 1939 New York World's Fair as part of the "Dairy World of Tomorrow," exhibit in the Borden building. The glass-enclosed revolving Rotolactor platform carried 150 pedigreed cows were washed, dried, and mechanically milked twice daily. A favorite attraction of the Food Zone, the Rotolactor epitomized how technology advanced the production of such a widely-used product as milk.
Stay Over One Night
A hindu priest, rabbi and a lawyer were driving down the road, when the car breaks down. Fortunately finding a farmhouse nearby, the farmer informed them that he had only one spare room, and that it had only two twin beds.
They were welcome to it, but one of them had to sleep in the barn. After much discussion, the hindu volunteered to go to the barn. A few moments later, a knock on the bedroom door, and the hidu explained that there was a cow in the barn, and cows are sacred and he could not possibly sleep in the barn with a cow.
Annoyed, the rabbi volunteered. A few moments later, a knock on the door. The rabbi explained that there was a pig in the barn and that he, being very orthodox, could not possibly spend the evening in the barn with the origin of pork.
Finally the lawyer said that he would go to the barn. A few moments later there was a knock on the door. It was the cow and the pig!