Brain Teasers User Profile
Rajendra Talkute
short ranking list

| | | |
| --- | --- | --- |
| 253. | Octavian Iosif Anderco | 11 |
| 254. | Bishnu Aryal | 11 |
| 255. | Rajendra Talkute | 11 |
| 256. | BrainTeasers Mozgalice | 10 |
| 257. | ankish parikh | 10 |
last 3 solved tasks
| | |
| --- | --- |
| Find the first and the last name of a famous person. Text may go in all 8 directions. Length of words in solution: 7,9. | |
| If 5a12c - 10bcb = c6a81 find number abc. Multiple solutions may exist. | |
| If 82b0a - bb110 = 1bcaa find number abc. Multiple solutions may exist. | |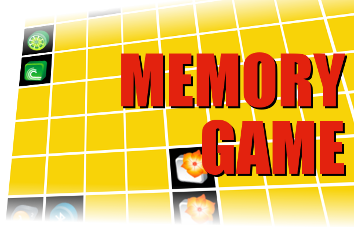 Glenn T. Seaborg
Died 25 Feb 1999 at age 86 (born 19 Apr 1912). American nuclear chemist. During 1940-58, Seaborg and his colleagues at the University of California, Berkeley, produced nine of the transuranic elements (plutonium to nobelium) by bombarding uranium and other elements with nuclei in a cyclotron. He coined the term actinide for the elements in this series. The work on elements was directly relevant to the WW II effort to develop an atomic bomb. It is said that he was influential in determining the choice of plutonium rather than uranium in the first atomic-bomb experiments. Seaborg and his early collaborator Edwin McMillan shared the 1951 Nobel Prize for chemistry. Seaborg was chairman of the US Atomic Energy Commission 1962-71. Element 106, seaborgium (1974), was named in his honour.
Birthday Party
A lady is throwing a party for her granddaughter, and had gone all out..... a caterer, band, and a hired clown. Just before the party started, two bums showed up looking for a handout. Feeling sorry for the bums, the woman told them that she would give them a meal if they will help chop some wood for her out back. Gratefully, they headed to the rear of the house.
The guests arrived, and all was going well with the children having a wonderful time. But the clown hadn't shown up. After a half and hour, the clown finally called to report that he was stuck in traffic, and would probably not make the party at all.
The woman was very disappointed and unsuccessfully tried to entertain the children herself. She happened to look out the window and saw one of the bums doing cartwheels across the lawn. She watched in awe as he swung from tree branches, did mid-air flips, and leaped high in the air.
She spoke to the other bum and said, "What your friend is doing is absolutely marvelous. I have never seen such a thing. Do you think your friend would consider repeating this performance for the children at the party? I would pay him $50!"
The other bum says, "Well, I dunno. Let me ask him. 'HEY WILLIE! FOR $50, WOULD YOU CHOP OFF ANOTHER TOE?"