Brain Teasers User Profile
Rajendra Talkute
short ranking list

| | | |
| --- | --- | --- |
| 253. | Octavian Iosif Anderco | 11 |
| 254. | Bishnu Aryal | 11 |
| 255. | Rajendra Talkute | 11 |
| 256. | BrainTeasers Mozgalice | 10 |
| 257. | ankish parikh | 10 |
last 3 solved tasks
| | |
| --- | --- |
| Find the first and the last name of a famous person. Text may go in all 8 directions. Length of words in solution: 7,9. | |
| If 5a12c - 10bcb = c6a81 find number abc. Multiple solutions may exist. | |
| If 82b0a - bb110 = 1bcaa find number abc. Multiple solutions may exist. | |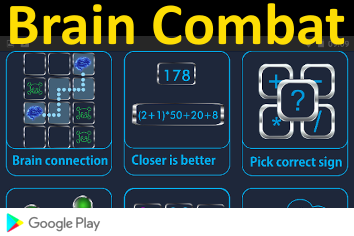 Robert Hare
Born 17 Jan 1781; died 15 May 1858 at age 77.American chemist who devised the first oxy-hydrogen blowpipe for the purpose of producing great heat. He was able to melt sizeable quantities of platinum with this blowpipe. Later, it was discovered that when such a blowpipe flame acted on a block of calcium oxide, a brilliant white light resulted—limelight. His device was also the ancestor of the modern welding torches. He presented a paper describing his invention on 10 Dec 1801 to the Chemical Society of Philadelphia.
The Old Lawyer
Joe the lawyer died suddenly, at the age of 45. He got to the gates of Heaven, and the angel standing there said, "We've been waiting a long time for you."
What do you mean he replied, "I'm only 45, in the prime of my life. Why did I have to die now?"
"45? You're not 45, you're 82" replied the angel.
"Wait a minute. If you think I'm 82 then you have the wrong guy. I'm only 45. I can show you my birth certificate."
"Hold on. Let me go check" said the angel and disappeared inside. After a few minutes the angel returned.
"Sorry, but by our records you *are* 82. I checked all the hours you have billed your clients, and you have to be 82..."