Brain Teasers User Profile
A Nrz
short ranking list

| | | |
| --- | --- | --- |
| 655. | Jay Kumar | 0 |
| 656. | beca mejorado | 0 |
| 657. | A Nrz | 0 |
| 658. | Agus Khoir | 0 |
| 659. | Manju Krishnan | 0 |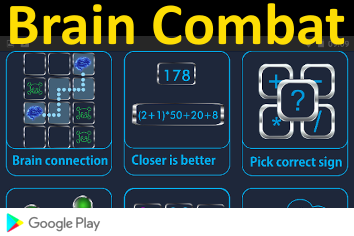 Jacques de Vaucanson
Born 24 Feb 1709; died 21 Nov 1782 at age 73. French inventor of automata - robot devices of later significance for modern industry. In 1737-38, he produced a transverse flute player, a pipe and tabor player, and a mechanical duck, which was especially noteworthy, not only imitating the motions of a live duck, but also the motions of drinking, eating, and "digesting." He made improvements in the mechanization of silk weaving, but his most important invention was ignored for several decades - that of automating the loom by means of perforated cards that guided hooks connected to the warp yarns. (Later reconstructed and improved by J.-M. Jacquard, it became one of the most important inventions of the Industrial Revolution.) He also invented many machine tools of permanent importance.
Drunken argument...
Two drunks are walking along. One drunk says to the other, "What a beautiful night. Look at that moon!"
The other drunk stops and looks at his drunk friend. "You are wrong. That's not the moon; that's the sun!"
Both continued arguing for awhile when they came upon another drunk walking along. So they stopped him and said, "Sir, could you please help settle our argument? Tell us what that thing is up in the sky that's shining. Is it the moon or the sun?"
The third drunk look at the sky and then looked at them and said, "Sorry, I don't live around here."