Brain Teasers User Profile
Ian Wallis
short ranking list

| | | |
| --- | --- | --- |
| 323. | Laurie Corvillion | 3 |
| 324. | Alexandru Lapusneanu | 3 |
| 325. | Ian Wallis | 3 |
| 326. | Anu Priya | 3 |
| 327. | Adam Adam | 3 |
last 3 solved tasks
| | |
| --- | --- |
| Remove 3 letters from this sequence (LOAAWYERIS) to reveal a familiar English word. | |
| Find the country and its capital city, using the move of a chess knight. First letter is M. Length of words in solution: 10,6. | |
| The computer chose a secret code (sequence of 4 digits from 1 to 6). Your goal is to find that code. Black circles indicate the number of hits on the right spot. White circles indicate the number of hits on the wrong spot. | |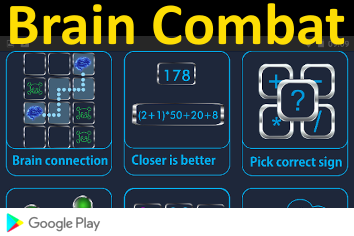 BBC
In 1922, the British Broadcasting Company was formed, five years before it received its first Royal Charter and became the British Broadcasting Corporation. In the 1920's, John Reith, the BBC's founding father, knew of America's unregulated, commercial radio, and the fledgling Soviet Union's rigidly controlled state system. Reith's vision was of an independent British broadcaster able to educate, inform and entertain, without political or commercial pressure. More than one million ten shilling (50p) licences had been issued by 14 Nov 1922 when daily transmissions began. Listening to the wireless in the UK quickly became a social and cultural phenomenon as the BBC in London (call sign 2LO), and its regional stations, gave birth to radio mass communication.
A blonde walks into a bank in...
A blonde walks into a bank in New York City and asks for the loan officer. She says she's going to Europe on business for two weeks and needs to borrow $5,000.
The bank officer says the bank will need some kind of security for the loan, so the blonde hands over the keys to a new Rolls Royce. The car is parked on the street in front of the bank, she has the title and everything checks out. The bank agrees to accept the car as collateral for the loan.
The bank's president and its officers all enjoy a good laugh at the blonde for using a $250,000 Rolls as collateral against a $5,000 loan. An employee of the bank then proceeds to drive the Rolls into the bank's underground garage and parks it there.
Two weeks later, the blonde returns, repays the $5,000 and the interest, which comes to $15.41.
The loan officer says, "Miss, we are very happy to have had your business, and this transaction has worked out very nicely, but we are a little puzzled. While you were away, we checked you out and found that you are a multimillionaire. What puzzles us is, why would you bother to borrow $5,000?"
The blonde replies, "Where else in New York City can I park my car for two weeks for only $15.41 and expect it to be there when I return?"