Brain Teasers User Profile
pravin Kumar
short ranking list

| | | |
| --- | --- | --- |
| 229. | Joe Smith | 13 |
| 230. | Anil Rajyaguru | 13 |
| 231. | pravin Kumar | 13 |
| 232. | mahta majdi | 13 |
| 233. | elvis lungu | 12 |
last 3 solved tasks
| | |
| --- | --- |
| If 4a5ab + 76ba4 = 1c64ac find number abc. Multiple solutions may exist. | |
| If a2113 + 5aacb = 9c5b1 find number abc. Multiple solutions may exist. | |
| If c06c2 - 6041a = 102b4 find number abc. Multiple solutions may exist. | |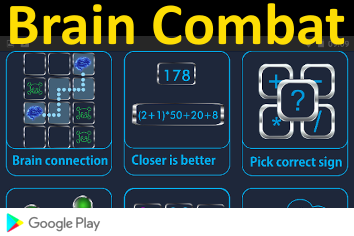 Alfred Bernhard Nobel
Born 21 Oct 1833; died 10 Dec 1896 at age 63. Swedish chemist and inventor who invented dynamite and other, more powerful explosives. An explosives expert like his father, in 1866 he invented a safe and manageable form of nitroglycerin he called dynamite, and later, smokeless gunpowder and (1875) gelignite. He helped to create an industrial empire manufacturing many of his other inventions. Nobel amassed a huge fortune, much of which he left in a fund to endow the annual prizes that bear his name. First awarded in 1901, these prizes were for achievements in the areas of physics, chemistry, physiology or medicine, literature, and peace. The sixth prize, for economics, was instituted in his honour in 1969.
The Iowa Wage and Hour Departm...
The Iowa Wage and Hour Department claimed a man owning a small farm was not paying proper wages to his help and sent an agent to interview him.
"I need a list of your employees and how much you pay them," demanded the agent.
"Well, there are my hired hands. One has been with me for four years; the other for three. I pay them each $600 a week, plus free room and board. The cook has been here for 18 months, and I pay her $500 a month plus free room and board. Then there's the half-wit that works here about 18 hours a day. He takes home $10 a week and I buy him a bottle of bourbon every week," replied the farmer.
"That's the guy I want to talk to; the half-wit," said the agent.
The farmer said, "That would be me."