Brain Teasers User Profile
pravin Kumar
short ranking list

| | | |
| --- | --- | --- |
| 223. | Joe Smith | 13 |
| 224. | Anil Rajyaguru | 13 |
| 225. | pravin Kumar | 13 |
| 226. | elvis lungu | 12 |
| 227. | Je Re | 12 |
last 3 solved tasks
| | |
| --- | --- |
| If 4a5ab + 76ba4 = 1c64ac find number abc. Multiple solutions may exist. | |
| If a2113 + 5aacb = 9c5b1 find number abc. Multiple solutions may exist. | |
| If c06c2 - 6041a = 102b4 find number abc. Multiple solutions may exist. | |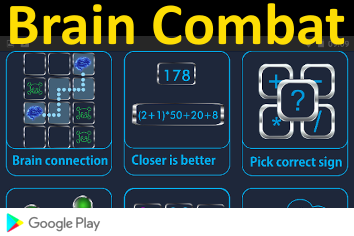 Frederic Joliot-Curie
Born 19 Mar 1900; died 14 Aug 1958 at age 58. French physicist and physical chemist who became personal assistant to Marie Curie at the Radium Institute, Paris, and the following year married her daughter Irène (who was also an assistant at the institute). Later they collaborated on research, and shared the 1935 Nobel Prize in Chemistry "in recognition of their synthesis of new radioactive elements." For example, they discovered that aluminium atoms exposed to alpha rays transmuted to radioactive phosphorus atoms. By 1939 he was investigating the fission of uranium atoms. After WW II he supervised the first atomic pile in France. He succeeded his wife as head of the Radium Institute upon her death in 1956.
Devil at the congregation
One bright, beautiful Sunday morning, everyone in the tiny town of Johnstown got up early and went to the local church. Before the services started, the townspeople were sitting in their pews and talking about their lives and their families.
Suddenly, the Devil himself appeared at the front of the congregation. Everyone started screaming and running for the front entrance, trampling each other in a frantic effort to get away from evil incarnate.
Soon everyone was evacuated from the Church, except for one elderly gentleman who sat calmly in his pew, not moving, seemingly oblivious to the fact that God's ultimate enemy was in his presence. Now this confused Satan a bit, so he walked up to the man and said, "Don't you know who I am?"
The man replied "Yep, sure do."
Satan asked "Aren't you afraid of me?"
"Nope, sure ain't," said the man.
Satan was a little perturbed at this and queried "Why aren't you afraid of me?"
The man calmly replied "Been married to your sister for over 48 years."