Brain Teasers User Profile
christin joseph
short ranking list

| | | |
| --- | --- | --- |
| 732. | Devendra Pratap Singh | 0 |
| 733. | Linda Young | 0 |
| 734. | christin joseph | 0 |
| 735. | Jonda Ross | 0 |
| 736. | Farouk Alnemer | 0 |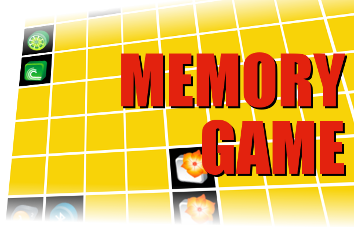 Ernest Solvay
Died 26 May 1922 at age 84 (born 16 Apr 1838).Belgian industrial chemist who invented the Solvay Process (1863), a commercially viable ammonia-soda process for producing soda ash (sodium carbonate), widely used in the manufacture of such products as glass and soap. Although a half-century before, A.J. Fresnel had shown (1811) that sodium bicarbonate could be precipitated from a salt solution containing ammonium bicarbonate, many engineering obstacles had to be overcome. Solvay's successful design used an 80 foot tall high-efficiency carbonating tower in which ammoniated brine trickled down from above and carbon dioxide rose from the bottom. Plates and bubble caps helped create a larger surface over which the two could react forming sodium bicarbonate.
Never Lie to Your Mother
 Peter invited his mother for dinner, during the course of the meal; his mother couldn't help but notice how lovely Peter's flat mate, Joanne, was.
She had long been suspicious of a relationship between the two, and this only made her more curious.
Over the course of the evening, while watching the two interact, she started to wonder if there was more between Peter and his flat mate than met the eye.
Reading his mum's thoughts, Peter volunteered, 'I know what you must be thinking, but I assure you, Joanne & I are just flat mates'.
About a week later, Joanne came to Peter saying, 'Ever since your mother came to dinner, I've been unable to find the frying pan, you don't suppose she took it do you?
'Well I doubt it, but I'll e-mail her just to be sure' said Peter.
So he sat down and wrote
DEAR MOTHER,
I'M NOT SAYING THAT YOU 'DID' TAKE THE FRYING PAN FROM MY HOUSE. I'M NOT SAYING THAT YOU 'DID NOT' TAKE THE FRYING PAN BUT THE FACT REMAINS THAT IT HAS BEEN MISSING EVER SINCE YOU WERE HERE FOR DINNER.
LOVE PETER
Several days later, Peter received an email from his mother which read
DEAR SON,
I'M NOT SAYING THAT YOU 'DO' SLEEP WITH JOANNE, AND I'M NOT SAYING THAT YOU 'DO NOT' SLEEP WITH JOANNE, BUT THE FACT REMAINS THAT IF SHE WAS SLEEPING IN HER OWN BED, SHE WOULD HAVE FOUND THE F**KING FRYING PAN BY NOW.
LOVE MUM