Brain Teasers User Profile
christin joseph
short ranking list

| | | |
| --- | --- | --- |
| 740. | Devendra Pratap Singh | 0 |
| 741. | Linda Young | 0 |
| 742. | christin joseph | 0 |
| 743. | Jonda Ross | 0 |
| 744. | Farouk Alnemer | 0 |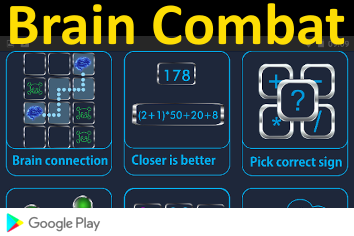 Titanic explored
In 1986, videotapes, taken by the deep-sea Alvin submersible, showing Titanic's remains were released. Looking like huge stalagmites rusticles ("rust icicles"), are a byproduct of the bacteria slowly converting the iron in the hull. The colony of iron-eating bacteria flourish in the anaerobic (without oxygen) environment inside the hollow multi-layered rusticles while on the outside, porous layers support oxygen-dependent bacteria. In this eerie way, there is still life on the Titanic as the ship lies deep on the ocean floor.
A young boy enters a barbersho...
A young boy enters a barbershop and the barber whispers to his customer, "This is the dumbest kid in the world. Watch while I prove it to you."
The barber puts a dollar bill in one hand and two quarters in the other, then calls the boy over and asks, "Which do you want, son?"
The boy takes the quarters and leaves.
"What did I tell you?" said the barber. "That kid never learns!"
Later, when the customer leaves, he sees the same young boy coming out of the ice cream store. "Hey, son! May I ask you a question? Why did you take the quarters instead of the dollar bill?"
The boy licked his cone and replied, "Because the day I take the dollar, the game's over!"