Brain Teasers User Profile
Amy Pond
short ranking list

| | | |
| --- | --- | --- |
| 616. | Nichamonkarn "Khongkhwan" | 1 |
| 617. | Milina Orlovic | 1 |
| 618. | Amy Pond | 1 |
| 619. | ahmad rummi | 1 |
| 620. | Alco-tech PKW Codierung | 1 |
last 3 solved tasks
| | |
| --- | --- |
| If ba9aa - 70b05 = cacac find number abc. Multiple solutions may exist. | |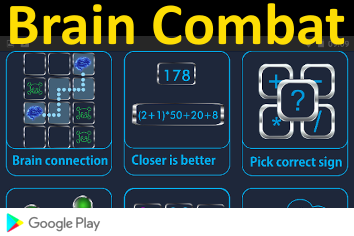 John Clark
Born 18 Sep 1951; died 12 Aug 2004 at age 52.Anthony John Clark was an English molecular biologist who was a pioneer in the application of molecular technology to farm animals. In 1985, he began work in genetic modification (at what is now the Roslin Institute) to produce a sheep giving milk with human proteins. He was successful within five years. Tracy* (born 1990) in each litre of her milk, produced 35g of alpha-1-antitrypsin (used in treatment of cystic fibrosis). During the 1990's, Clark continued to develop transgenic techniques on large animals. With his colleagues, he a produced a sheep from which a prion protein gene had been removed. Clark's work set the stage for Ian Wilmut's team at Roslin to clone a sheep, Dolly (1996), the result of transplanted the DNA of an adult sheep to an unfertilised egg cell. Clark died at age 52, suffering from depression, was found hanged in his holiday home.«[*Ref: see Biotechnology (9 Sep 1991), 9, 830-835. Image: Tracy the sheep with DNA graphic.]
Better write it down
My Grandpa and Grandma were sitting on their porch swing enjoying the nice evening breeze, when Grandpa lovingly leaned over and said, "Hey Ma, I'm gonna have some ice cream, would you like some?"
"Yeah, Pa, but you'd better write it down or you'll forget", says Grandma.
Grandpa replies, "I won't forget." "Alright then", says Grandma, "I'd like nuts and whipped cream and a cherry on mine.
You'd better write that down, Pa you're gonna forget it." Disgruntled, Grandpa storms off to the kitchen mumbling that he wouldn't forget.
Well he's in there a long time, and when he finally does return, he has the best lookin' plate of scrambled eggs you ever saw. He smiles his best smile and leans over to give it to Grandma.
She just smiles back and says, "I told you that you'd better write it down, you old coot, you forgot my bacon!!!"...