Brain Teasers User Profile
Amy Pond
short ranking list

| | | |
| --- | --- | --- |
| 586. | Nichamonkarn "Khongkhwan" | 1 |
| 587. | Milina Orlovic | 1 |
| 588. | Amy Pond | 1 |
| 589. | ahmad rummi | 1 |
| 590. | mahta majdi | 1 |
last 3 solved tasks
| | |
| --- | --- |
| If ba9aa - 70b05 = cacac find number abc. Multiple solutions may exist. | |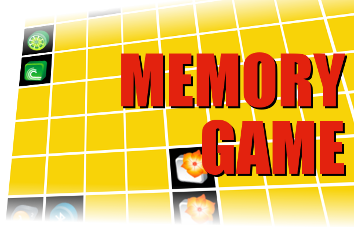 Franciscus Sylvius
Died 15 Nov 1672 at age 58 (born 15 Mar 1614).Dutch physician, chemist and physiologist who was the founder of the seventeenth century's "iatrochemical school of medicine," which related living processes to chemical reactions. Thus, Sylvius helped move medicine away from mysticism (with its "humours" of blood, phlegm and biles) and towards an approach based in physics and chemistry. Sylvius strongly supported Harvey's view of blood circulation, and viewed the body chemistry as a balance between base and acids, capable of neutralizing each other. Sylvius and his followers studied the digestive juices, with which they recognized saliva, and viewed digestion as a kind of fermenting process. He may also have organized the first university chemistry laboratory.
Curtain Rod
After 17 years of marriage, a man dumped his wife for a younger woman.
The house was in his name and he wanted to remain there with his new love so he asked the wife to move out and then he would buy her another place.
The wife agreed to this, but asked that she be given 3 days on her own there, to pack up her things.
While he was gone, the first day she lovingly put her personal belongings into boxes and crates and suitcases.
On the second day, she had the movers come and collect her things.
On the third day, she sat down for the last time at their candlelit dining table, soft music playing in the background, and feasted on a pound of shrimp and a bottle of Chardonnay.
When she had finished, she went into each room and deposited a few of the resulting shrimp shells into the hollow of the curtain rods. She then cleaned up the kitchen and left.
The husband came back, with his new girl, and all was bliss for the first few days. Then it started; slowly but surely.
Clueless, the man could not explain why the place smelled so bad. They tried everything; cleaned & mopped and aired the place out. Vents were checked for dead rodents, carpets were steam cleaned, air fresheners were hung everywhere. Exterminators were brought in, the carpets were replaced, and on it went.
Finally, they could take it no more and decided to move.
The moving company arrived and did a very professional packing job, taking everything to their new home ... including the curtain rods.