Brain Teasers User Profile
Shaylee Eiselman
short ranking list

| | | |
| --- | --- | --- |
| 204. | JAYANTA KUMAR DAS ADHIKARI | 9 |
| 205. | Ang Yaz | 8 |
| 206. | Shaylee Eiselman | 8 |
| 207. | Teodora Sokić | 8 |
| 208. | jenelynn sampani | 8 |
last 3 solved tasks
| | |
| --- | --- |
| Background picture associated with the solution. | |
| Look carefully the picture and guess the game name. | |
| See negative of movie scene and guess the title. Length of words in solution: 7 | |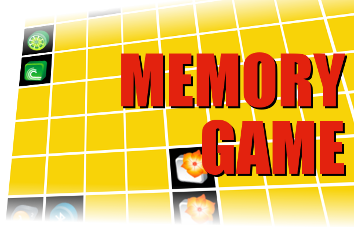 Charles Lawrance
Died 24 Jun 1950 at age 67 (born 30 Sep 1882).Charles Lanier Lawrance was an American aeronautical engineer who designed the first successful air-cooled aircraft engine, used on many historic early flights. He also designed a new type of wing section with an exceptionally good lift-to-drag ratio. His wing design was used widely in World War I. By the mid-1920s his improvements in engine power and reliability made a remarkable series of long-distance flights possible, including those of Admiral Byrd, Charles Lindbergh, Amelia Earhart and Clarence Chamberlin. Despite the sensational publicity of the Lindbergh flight, Lawrance remained in relative obscurity - upon which he commented, "Who remembers Paul Revere's horse?" For his J-5 Whirlwind engine, Lawrance was awarded the annual Collier Trophy in 1928.
A couple is in bed sleeping wh...
A couple is in bed sleeping when there's a rat-a-tat-tat on the door.
The husband rolls over and looks at the clock, and it's half past 3 in the morning." I'm not getting out of bed at this time," he thinks, and rolls over. Then, a louder knock follows. So he drags himself out of bed, goes downstairs, opens the door, and there's a man standing there. It didn't take the homeowner long to realize the man was drunk.
"Hi there," slurs the stranger, "Can you give me a push?" "No, get lost. It's half past three and I was in bed," says the man as he slams the door. He goes back up to bed and tell his wife what happened and she says, "That wasn't very nice of you. Remember that night we broke down in the pouring rain on the way to pick the kids up from the baby-sitter and you had to knock on that man's house to get us started again? What would have happened if he'd told us to get lost?"
"But the guy was drunk," says the husband.
"It doesn't matter," says the wife." He needs our help and it would be the Christian thing to help him." So the husband gets out of bed again, gets dressed, and goes downstairs.
He opens the door, and not being able to see the stranger anywhere,
He shouts, "Hey, do you still want a push?"
And he hears a voice cry out, "Yeah, please."
So, still being unable to see the stranger he shouts, "Where are you?" The drunk replies, "Over here, on the swing."