Brain Teasers User Profile
hamed sedighi
short ranking list

| | | |
| --- | --- | --- |
| 165. | MD. FARHAN ALL MAHMUD JUAL | 15 |
| 166. | ghenflor1 | 15 |
| 167. | hamed sedighi | 15 |
| 168. | macky arizala | 15 |
| 169. | Christopher Wood | 15 |
last 3 solved tasks
| | |
| --- | --- |
| Find 1 of 6 Words Hidden in the Picture. | |
| The picture shows two parents, two children and their pets sitting down and enjoying reading their books. But there in and among them are six hidden words. Find 1 of 6 Words Hidden in the Picture. | |
| If 2+3=10, 8+4=96, 7+2=63, 6+5=66 then 9+5=? | |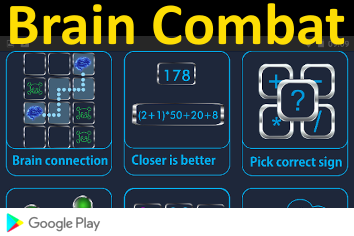 Three Mile Island Unit 2 re-entered
In 1980, the first human re-entry was made into the Three Mile Island Unit-2 containment building since shutdown after the 28 Mar 1979 accident, when the core of the nuclear power plant lost water coolant and began a partial melt-down incident.
Out in the car...
A man had been drinking at the bar for hours when he mentioned something about his girlfriend being out in the car.
The bartender, concerned because it was so cold, went to check on her. When he looked inside the car, he saw the drunk's buddy, Pete, and the man's girlfriend kissing in the back seat. The bartender shook his head and walked back inside. He told the drunk that he thought it might be a good idea to check on his girlfriend.
The drunk staggered outside to the car, saw Pete and his girlfriend kissing, then walked back into the bar, laughing.
"What's so funny?" the bartender asked.
"That darned Pete!" the drunk chortled. "He's so drunk, he thinks he's me!"