Brain Teasers User Profile
hamed sedighi
short ranking list

| | | |
| --- | --- | --- |
| 215. | MD. FARHAN ALL MAHMUD JUAL | 15 |
| 216. | ghenflor1 | 15 |
| 217. | hamed sedighi | 15 |
| 218. | macky arizala | 15 |
| 219. | Christopher Wood | 15 |
last 3 solved tasks
| | |
| --- | --- |
| Find 1 of 6 Words Hidden in the Picture. | |
| The picture shows two parents, two children and their pets sitting down and enjoying reading their books. But there in and among them are six hidden words. Find 1 of 6 Words Hidden in the Picture. | |
| If 2+3=10, 8+4=96, 7+2=63, 6+5=66 then 9+5=? | |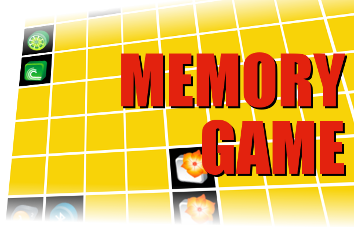 Leaded gasoline
In 1921, tetraethyl lead was first given a laboratory test as an anti-knock additive to gasoline fuel. The knock in the one-cylinder laboratory engine was utterly silenced. Even at a strength of only 2-3g grams per gallon (1000 to 1 dilution), it had a remarkable ability to quiet the relentless knocking. This invention of Thomas Midgley, Jr., of the General Motors Research Laboratories, located in Dayton, Ohio, was first put on public sale as ethyl gasoline in the same city on 2 Feb 1923. This invention of leaded gasoline came after seven years of testing at least 33,000 compounds. Previously, on hard acceleration, an engine sometimes made knocking, popping or crackling sounds, which sapped power and could damage the engine.
At the Sunday morning church s...
At the Sunday morning church service, the minister asked if anyone in thecongregation would like to express praise for answered prayers.
A lady stood and walked to the podium. She said, "I have a Praise.
Two months ago, my husband, Tom, had a terrible bicycle crash and hisscrotum was completely crushed. The pain was terrible and the doctorsdidn't know if they could help him."
You could hear a muffled gasp from all the men in the congregation as theyimagined the pain that poor Tom must have experienced.
"Tom was unable to hold me or the children," she went on, "and everymovement caused him terrible pain. We prayed as the doctors performed avery delicate operation, which lasted for over five hours, and it turnedout they were able to piece together the crushed remnants of Tom's scrotum,and wrap wire around it to hold it in place."
Again, the men in the congregation were unnerved and squirmed uncomfortablyas they imagined the horrible surgery that was performed on Tom.
"Now," she announced in a quavering voice, "thank the Lord, after sixweeks, Tom is now out of the hospital and the doctors say that with time,his scrotum should recover completely."
All the men sighed with relief.
The minister rose and tentatively asked if anyone else had something tosay. A man stood up and walked slowly to the podium.
He said, "I'm Tom."
The entire congregation held its breath. "I just want to tell my wife thatthe word is sternum."