Brain Teasers User Profile
Zbyněk Kapoun
short ranking list

| | | |
| --- | --- | --- |
| 731. | Ron Eisenhutt | 0 |
| 732. | Jb Minchew | 0 |
| 733. | Zbyněk Kapoun | 0 |
| 734. | kodabear riggs | 0 |
| 735. | Filip Popescu | 0 |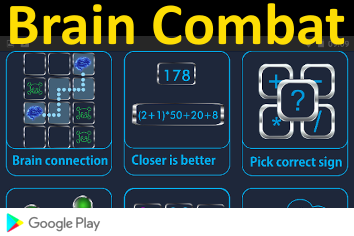 William Ferrel
Died 18 Sep 1891 at age 74 (born 29 Jan 1817).American meteorologist who was an important contributor to the understanding of oceanic and atmospheric circulation. He was able to show the interrelation of the various forces upon the Earth's surface, such as gravity, rotation and friction. Ferrel was first to mathematically demonstrate the influence of the Earth's rotation on the presence of high and low pressure belts encircling the Earth, and on the deflection of air and water currents. The latter was a derivative of the effect theorized by Gustave de Coriolis in 1835, and became known as Ferrel's law. Ferrel also considered the effect that the gravitational pull of the Sun and Moon might have on the Earth's rotation and concluded (without proof, but correctly) that the Earth's axis wobbles a bit.
A couple is dressed and ready...
A couple is dressed and ready to go out for the evening. They phone for a cab, turn on a night light, cover their pet parakeet and put the cat out in the back yard.
The taxi arrives, and they open the front door to leave. Suddenly the cat they put out scoots back into the house. They don't want the cat shut in there because she always tries to eat the bird. The wife goes out to the taxi while the husband goes back in. The cat runs upstairs, with the man in hot pursuit.
The wife doesn't want the driver to know the house will be empty. She explains to the taxi driver that her husband will be out soon. "He's just going upstairs to say goodbye to my mother."
A few minutes later the husband gets into the cab.
"Sorry I took so long," he says, as they drive away. "Stupid hag was hiding under the bed. Had to poke her with a coat hanger to get her to come out! Then I had to wrap her in a blanket to keep her from scratching me. But it worked. I hauled her fat butt downstairs and threw her out into the back yard!
The cab driver hit a parked car.