Brain Teasers User Profile
Nirvana Ravjee
short ranking list

| | | |
| --- | --- | --- |
| 521. | Petar Petrovic | 1 |
| 522. | Brenda McCain Swann | 1 |
| 523. | Nirvana Ravjee | 1 |
| 524. | The Bound soul | 1 |
| 525. | Paula Carlile | 1 |
last 3 solved tasks
| | |
| --- | --- |
| There are 6 words hidden in the picture, can you find 1 of 6? | |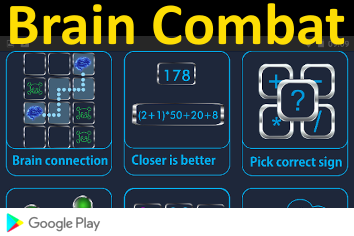 Andrija Mohorovicic
Born 23 Jan 1857; died 18 Dec 1936 at age 79.Croatian meteorologist and geophysicist who discovered the boundary between the Earth's crust and mantle, a boundary now named the Mohorovicic discontinuity. In 1901 he was appointed head of the complete meteorological service of Croatia and Slavonia, he gradually extended the activities of the observatory to other fields of geophysics: seismology, geomagnetism and gravitation. After the Pokuplje (Kupa Valley) earthquake of 8 Oct 1909, he analyzed the spreading of seismic waves with shallow depths through the Earth. From these, he was the first to establish, on the basis of seismic waves, a surface of velocity discontinuity separating the crust of the Earth from the mantle, now known as the Mohorovicic discontinuity.
According to a news report, a...
According to a news report, a certain private school in Washington recently was faced with a unique problem. A number of 12-year-old girls were beginning to use lipstick and would put it on in the bathroom. That was fine, but after they put on their lipstick they would press their lips to the mirror leaving dozens of little lip prints. Every night,the maintenance man would remove them and the next day, the girls would put them back. Finally the principal decided that something had to be done. She called all the girls to the bathroom and met them there with the maintenance man.... She explained that all these lip prints were causinga major problem for the custodian who had to clean the mirrors every night. To demonstrate how difficult it had been to clean the mirrors, she asked the maintenance man to show the girls how much effort was required. He took out a long-handled squeegee, dipped it in the toilet, and cleaned the mirror with it. Since then, there have been no lip prints on the mirror. There are teachers, and then there are educators...