Brain Teasers User Profile
Brooke-Rose Tomlin
short ranking list

| | | |
| --- | --- | --- |
| 563. | Iraida lopez-king | 1 |
| 564. | Toby Jeffreys | 1 |
| 565. | Brooke-Rose Tomlin | 1 |
| 566. | cheng zuo | 1 |
| 567. | Академия Интеллекта | 1 |
last 3 solved tasks
| | |
| --- | --- |
| Background picture associated with the solution. | |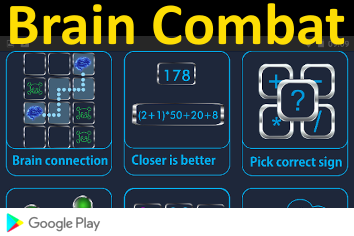 Gregori Aleksandrovich Margulis
Born 24 Feb 1946.Russian mathematician who was awarded the Fields Medal in 1978 for his contributions to the theory of Lie groups, though he was not allowed by the Soviet government to travel to Finland to receive the award. In 1990 Margulis immigrated to the United States. Margulis' work was largely involved in solving a number of problems in the theory of Lie groups. In particular, Margulis proved a long-standing conjecture by Atle Selberg concerning discrete subgroups of semisimple Lie groups. The techniques he used in his work were drawn from combinatorics, ergodic theory, dynamical systems, and differential geometry.
After a particularly poor game...
After a particularly poor game of golf, a popular club member skipped the clubhouse and started to go home. As he was walking to the parking lot to get his car, a policeman stopped him and asked, "Did you tee off on the sixteenth hole about twenty minutes ago?"
"Yes," the golfer responded.
"Did you happen to hook your ball so that it went over the trees and off the course?" the cop asked.
"Yes, I did. How did you know?" the golfer asked.
"Well," said the policeman very seriously, "Your ball flew out onto the highway and crashed through a driver's windshield. The car went out of control, crashing into five other cars and a fire truck. The fire truck couldn't make it to the fire, and the building burned down. So, what are you going to do about it?"
The golfer thought it over carefully and responded, "I think I'll close my stance a little bit, tighten my grip and lower my right thumb."