Brain Teasers User Profile
TUSSHIMA JUNEJA
short ranking list

| | | |
| --- | --- | --- |
| 246. | rj malacas | 6 |
| 247. | Nikola Reljic | 6 |
| 248. | TUSSHIMA JUNEJA | 6 |
| 249. | Timothy Cooper | 6 |
| 250. | Ordinacija Aleksic | 5 |
last 3 solved tasks
| | |
| --- | --- |
| Find 1 of 6 Words Hidden in the Picture. | |
| The picture shows two parents, two children and their pets sitting down and enjoying reading their books. But there in and among them are six hidden words. Find 1 of 6 Words Hidden in the Picture. | |
| If 2+3=10, 8+4=96, 7+2=63, 6+5=66 then 9+5=? | |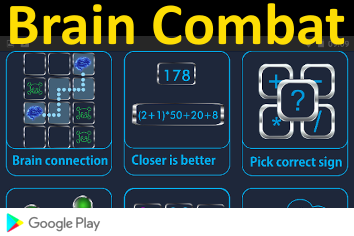 First telegraph used in railroading
In 1851, the first time train dispatching by telegraph in the U.S. took place when superintendent Charles Minot, of the Erie Railroad telegraphed 14 miles to Goshen, N.Y., to delay a train so that his train would not have to wait. Within weeks, all Erie trains were controlled by the telegraphed orders of a train dispatcher. Until that time the timetable was the sole authority for moving trains on the line. The "time interval rule" was cumbersome: a train had to wait one hour for an opposing train. If the train still didn't arrive, the brakeman on the waiting train must walk for 20 minutes ahead of his train with a red flag to stop the late train. The engineer of the waiting train would then operate to catch up to the brakeman. The routine was repeated as necessary.
A man walked into a bar and or...
A man walked into a bar and ordered a glass of white wine. He took a sip of the wine, then tossed the remainder in the bartender's face.
Before the bartender could recover from the surprise, the man began weeping. "I'm really sorry. I keep doing that to bartenders. I can't tell you how embarrassing it is to have a compulsion like this."
Far from being angry, the bartender was sympathetic. Before long, he was suggesting that the man see a psychoanalyst about his problem.
"I happen to have the name of a psychoanalyst," the bartender said. "My brother and my wife have both been treated by him, and they say he's as good as they come." The man wrote down the name of the doctor, thanked the bartender, and left. The bartender smiled, knowing he'd done a good deed for a fellow human being.
Six months later, the man was back. "Did you do what I suggested?" the bartender asked, serving the glass of white wine.
"I certainly did," the man said. "I've been seeing the psychoanalyst twice a week." He took a sip of the wine. Then he threw the remainder into the bartender's face.
The flustered bartender wiped his face with a towel. "The doctor doesn't seem to be doing you any good," he spluttered.
"On the contrary," the man said," he's done me a world of good."
"But you just threw the wine in my face again!" the bartender exclaimed.
"Yes," the man said. "But it doesn't embarrass me anymore!"