Brain Teasers User Profile
Suresh Khartode
short ranking list

| | | |
| --- | --- | --- |
| 470. | Simorangkir MSCS | 2 |
| 471. | Android Gamerz | 2 |
| 472. | Suresh Khartode | 2 |
| 473. | Ruchira Perera | 2 |
| 474. | Ty Roeder | 2 |
last 3 solved tasks
| | |
| --- | --- |
| MATH PUZZLE: Can you replace the question mark with a number? | |
| What is the missing number? | |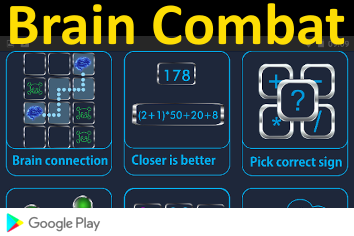 William C. Redfield
Born 26 Mar 1789; died 12 Feb 1857 at age 67.American meteorologist who observed the whirlwind character of tropical storms. Following a hurricane that struck New England on 3 Sep 1821, he noted that in central Connecticut trees had toppled toward the northwest, but in the opposite direction 80-km further west. He found that hurricanes are generated in a belt between the Equator and the tropics, then veer eastward when meeting westerly winds at about latitude 30ºN. In 1831, he published his evidence that storm winds whirl counterclockwise about a centre that moves in the normal direction of the prevailing winds. He also promoted railroads and steamships. He co-founded the American Association for the Advancement of Sciences and was president at its first meeting (Sep 1848).
The Skin Graft
A married couple was in a terrible accident where the man's face was severely burned. The doctor told the husband that they couldn't graft any skin from his body because he was too skinny. So the wife offered to donate some of her own skin.
However, the only skin on her body that the doctor felt was suitable would have to come from her buttocks.
The husband and wife agreed that they would tell no one about where the skin came from, and they requested that the doctor also honor their secret. After all, this was a very delicate matter.
After the surgery was completed, everyone was astounded at the man's new face. He looked more handsome than he ever had before! All his friends and relatives just went on and on about his youthful beauty!
One day, he was alone with his wife, and he was overcome with emotion at her sacrifice. He said, "Dear, I just want to thank you for everything you did for me. How can I possibly repay you?"
"My darling," she replied, "I get all the thanks I need every time I see your mother kiss you on the cheeks.