Brain Teasers User Profile
Touhid Khan
short ranking list

| | | |
| --- | --- | --- |
| 476. | Chris Welch | 2 |
| 477. | Pandora | 2 |
| 478. | Touhid Khan | 2 |
| 479. | Barbara Brooks | 2 |
| 480. | Peggy Ruiz | 2 |
last 3 solved tasks
| | |
| --- | --- |
| There are two incomplete words. Place three (3) letters in bracket so that you can complete the word on the left and begin the word on the right. | |
| If a66cb - 3c30c = 6b3c4 find number abc. Multiple solutions may exist. | |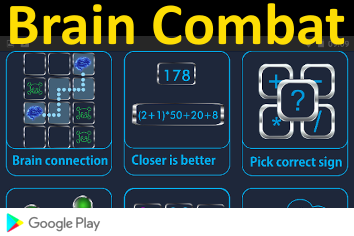 First electronic digital computer
In 1973, a US Federal Judge signed his decision following a lengthy court trial which declared the ENIAC patent invalid and belatedly credited physicist John Atanasoff with developing the first electronic digital computer, the Atanasoff- Berry Computer or the ABC. Built in 1937-42 at Iowa State University by Atanadoff and a graduate student, Clifford Berry, it introduced the ideas of binary arithmetic, regenerative memory, and logic circuits. These ideas were communicated from Atanasoff to John Mauchly, who used them in the design of the better-known ENIAC built and patented several years later.
Little Johnny and his father w...
Little Johnny and his father were walking in the park. They saw two dogs having sex. Little Johnny asks, "What are they doing, dad?"
Dad replies, "They're making puppies."
Later that evening little Johnny walks into his parents bedroom and they are having sex. He asks, "What are you doing?"
Dad replies, "We're making a baby."
Little Johnny replies, "Well, can you turn her over? I want puppies."