Brain Teasers User Profile
Erkain Mahajanian
short ranking list

| | | |
| --- | --- | --- |
| 20. | On On Lunarbasil | 2157 |
| 21. | Nelson Coish | 2097 |
| 22. | Erkain Mahajanian | 2026 |
| 23. | Miloš Mitić | 1979 |
| 24. | Darrin Haywood | 1932 |
last 3 solved tasks
| | |
| --- | --- |
| Look carefully caricature and guess the name of musician. | |
| An explorer goes on an expedition in the jungle. He sets up a camp in the middle of the jungle. The next morning he sees something with a head and a tail, but he is not afraid. What did he see? | |
| Background picture associated with the solution. | |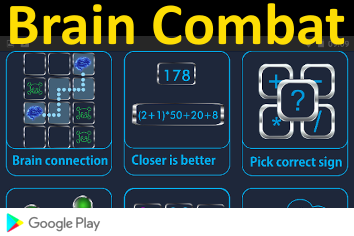 U.S.S. Nautilus, first nuclear submarine launched
In 1954, the first atomic submarine, the U.S.S. Nautilus, was launched at Groton, Connecticut. It was commissioned later in the year, on 30 Sep 1954. Its nuclear propulsion system was a landmark in the history of naval engineering and submersible craft. All vessels previously known as "submarines" were in fact only submersible craft. Because of the nuclear power plant, the Nautilus could stay submerged for months at a time, unlike diesel-fueled subs, whose engines required vast amounts of oxygen. Nautilus demonstrated her capabilities in 1958 when she sailed beneath the Arctic icepack to the North Pole. Scores of nuclear submarines followed Nautilus, replacing the nation's diesel boat fleet. After patrolling the seas until 1980, the Nautilus returned to Groton as a museum.
100 years old
Reporter: "So you are 100 years old. How did you manage to live so long?"
Old man: "Well, son, I got married when I was 21. The wife and I decided that if we had arguments, the loser would take a long walk to get over being mad. I suppose I have been benefitted most by 79 years of fresh air."