Brain Teasers User Profile
Erkain Mahajanian
short ranking list

| | | |
| --- | --- | --- |
| 22. | Maryam Pouya | 2159 |
| 23. | Nelson Coish | 2128 |
| 24. | Erkain Mahajanian | 2026 |
| 25. | Miloš Mitić | 1979 |
| 26. | Darrin Haywood | 1932 |
last 3 solved tasks
| | |
| --- | --- |
| Look carefully caricature and guess the name of musician. | |
| An explorer goes on an expedition in the jungle. He sets up a camp in the middle of the jungle. The next morning he sees something with a head and a tail, but he is not afraid. What did he see? | |
| Background picture associated with the solution. | |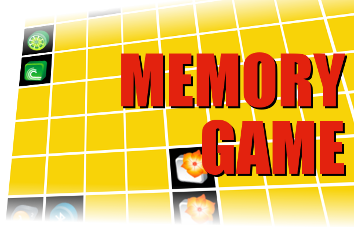 Artificial insemination birth
In 1994, Rosanna Della Corte, a 62-year-old Italian woman, gave birth to a healthy son, Riccardo. Her egg was artificially imseminated by the sperm of her 63-year-old husband, Mauro, at Dr. Severino Antinori's fertility clinic in Rome, Italy. Rosanna Della Corte had earlier lost her only son at 17 in a terrible car accident. She had often tried to adopt another son, but in vain. These were the reasons she turned to the procedure. In reaction, restrictions were introduced in the Italian legislature in the wake of a papal encyclical, Evangelium Vitae, condemning in vitro fertilization and many of other high-tech fertility procedures.
Jennifer's wedding day was fa...
Jennifer's wedding day was fast approaching. Nothing could dampen her excitement - not even her parent's nasty divorce.
Her mother had found the PERFECT dress to wear, and would be the best-dressed mother-of-the-bride ever!
A week later, Jennifer was horrified to learn that her father's new, young wife had bought the exact same dress as her mother!
Jennifer asked her father's new young wife to exchange it, but she refused. "Absolutely not! I look like a million bucks in this dress, and I'm wearing it," she replied.
Jennifer told her mother who graciously said, "Never mind sweetheart. I'll get another dress. After all, it's your special day."
A few days later, they went shopping, and did find another gorgeous dress for her mother.
When they stopped for lunch, Jennifer asked her mother, "Aren't you going to return the other dress? You really don't have another occasion where you could wear it."
Her mother just smiled and replied, "Of course I do, dear... I'm wearing it to the rehearsal dinner the night before the wedding."