Brain Teasers User Profile
Gregory Dorvil
short ranking list

| | | |
| --- | --- | --- |
| 82. | Squazz Muntbacker | 134 |
| 83. | Preethum Prithviraj | 130 |
| 84. | Gregory Dorvil | 129 |
| 85. | richard dindin | 128 |
| 86. | Seah Owen | 117 |
last 3 solved tasks
| | |
| --- | --- |
| MATH PUZZLE: Can you replace the question mark with a number? | |
| Look carefully the picture and guess the game name. | |
| Take a look at the picture of the movie scene and guess the name of the person whose face is not visible. Length of words in solution: 4,9 | |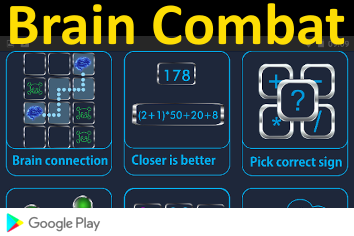 Henri Farman
Born 26 May 1874; died 18 Jul 1958 at age 84.French aviator and aircraft designer who developed ailerons (1908) to solve the enormously difficult and dangerous problems of lateral control. His an innovation subsequently came into general use on all planes. His first steps in aircraft design began in 1907 when he ordered his own aircraft incorporating his design modifications of a dihedral in the wings and the reduction of the tail to a single plane. These intuitive rather than scientific modifications were the beginning of a long career in which Farman diagnosed and solved a myriad of aircraft control and structural problems. The Farman "Goliath" was the first long-distance passenger airliner, beginning regular Paris–London flights on 8 Feb 1919. His younger brother Maurice Farman was also an aviator. They were born of English parents in Paris.
You CAN take it with you?
There once was a rich man who was near death. He was very grieved because he had worked so hard for his money and he wanted to be able to take it with him to heaven. So he began to pray that he might be able to take some of his wealth with him.
An angel hears his plea and appears to him. "Sorry, but you can't take your wealth with you." The man implores the angel to speak to God to see if He might bend the rules.
The man continues to pray that his wealth could follow him. The angel reappears and informs the man that God has decided to allow him to take one suitcase with him. Overjoyed, the man gathers his largest suitcase and fills it with pure gold bars and places it beside his bed.
Soon afterward the man dies and shows up at the Gates of Heaven to greet St. Peter. St. Peter seeing the suitcase says, "Hold on, you can't bring that in here!"
But the man explains to St. Peter that he has permission and asks him to verify his story with the Lord. Sure enough, St. Peter checks and comes back saying, "You're right. You are allowed one carry-on bag, but I'm supposed to check its contents before letting it through."
St. Peter opens the suitcase to inspect the worldly items that the man found too precious to leave behind and exclaims, "You brought pavement?!!!"