Brain Teasers User Profile
Nick Runge
short ranking list

| | | |
| --- | --- | --- |
| 500. | Miljan Vucetic | 1 |
| 501. | Jelena Derikonjic | 1 |
| 502. | Nick Runge | 1 |
| 503. | Pau Styles | 1 |
| 504. | Zoran Obradovic | 1 |
last 3 solved tasks
| | |
| --- | --- |
| The computer chose a secret code (sequence of 4 digits from 1 to 6). Your goal is to find that code. Black circles indicate the number of hits on the right spot. White circles indicate the number of hits on the wrong spot. | |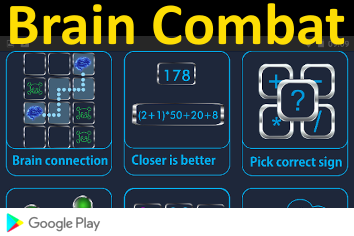 G. Kingsley Noble
Died 9 Dec 1940 at age 46 (born 20 Sep 1894).Gladwyn Kingsley Noble was an American biologist and zoologist. After WW I, he began his life's work at the American Museum of Natural History, specializing in herpetology (the study of reptiles and amphibians) and experimental biology investigations using techniques of endocrinology and neurology. In an article published in Nature on 7 Aug 1926, Noble debunked Paul Kammerer's claim that he had induced nuptial pads on midwife toads that were hereditary. After Noble examined a preserved specimen, he revealed the pad was simulated with injected Indian ink. This set off an academic bombshell. He died at the very height of his ability, at age 47, from a streptococcus infection of the throat.
Moving on and getting over
Moving on and getting over someone is one of the hardest things you have to do in life. Especially if it's with someone you saw your future with. So you have to move on the right way. Get your closure from them and tell them everything you ever wanted to tell them, how much you love them, how much you hate them, etc. So you will have no regrets or what ifs. Then tell them goodbye forever. If they let you leave without a fight for you, then they're not worth it anyways. It's going to hurt like hell. Allow yourself to be sad. To be angry. But you have to wake up every day and continue your life without them. It's always easier said than done. So just let time heal your wounds. This is a time for you to heal. To take care of your heart. One day you will wake up and you won't miss them anymore.