Brain Teasers User Profile
Redowan Huda Dipu
short ranking list

| | | |
| --- | --- | --- |
| 836. | Frederick Tan | 0 |
| 837. | Tjio Keng Wie | 0 |
| 838. | Redowan Huda Dipu | 0 |
| 839. | Natasha Mitchell | 0 |
| 840. | Subhrajyoti Mohanta | 0 |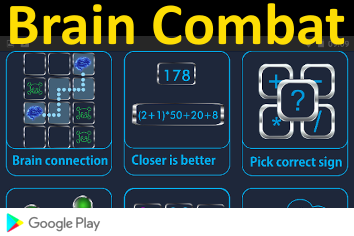 Alois Senefelder
Died 26 Feb 1834 at age 62 (born 6 Nov 1771).Johann Nepomuk Franz Alois Senefelder was a German inventor who developed lithography. To publish his own work, he needed a less expensive and more efficient printing alternative to relief printed hand set type or etched plates. His invention was the biggest revolution in the printing industry since Johannes Gutenberg's movable type. Today photo lithography is used to print magazines and books, but the original process of drawing by hand on litho stones still exists in the fine art world. The traditional surface for lithography is Bavarian limestone, regrained by hand for each use. The principle is simple: oil based printing ink and water repel each other. The image is drawn with greasy crayon and chemically treated. The image areas of the stone accept ink and undrawn areas will reject it.
Ten Thoughts to Ponder...
Number 10
Life is sexually transmitted.

Number 9
Good health is merely the slowest possible rate at which one can die.

Number 8
Men have two emotions: Hungry and Horny. If you see him without an erection, make him a sandwich.

Number 7
Give a person a fish and you feed them for a day; teach a person to use the Internet and they won't bother you for weeks.

Number 6
Some people are like a Slinky.....not really good for anything, but you still can't help but smile when you shove them down the stairs.

Number 5
Health nuts are going to feel stupid someday, lying in hospitals dying of nothing.

Number 4
All of us could take a lesson from the weather. It pays no attention to criticism.

Number 3
Why does a slight tax increase cost you two hundred dollars and a substantial tax cut saves you thirty cents?

Number 2
In the 60s, people took acid to make the world weird. Now the world is weird and people take Prozac to make it normal.

AND THE NUMBER 1 THOUGHT...

America knows exactly where one cow with mad-cow disease is located among the millions and millions of cows in America, but they haven't got a clue as to where thousands of illegal immigrants and terrorists are located. Maybe the USA should put the Department of Agriculture in charge of immigration.