Brain Teasers User Profile
Eric Newton
short ranking list

| | | |
| --- | --- | --- |
| 93. | Ahzidal the dragon | 62 |
| 94. | Dragan Malić | 60 |
| 95. | Eric Newton | 52 |
| 96. | Reyhan S | 51 |
| 97. | Abdallah Fazil | 51 |
last 3 solved tasks
| | |
| --- | --- |
| Film was made in 1995. | |
| Film was made in 1987. | |
| Film was made in 2007. | |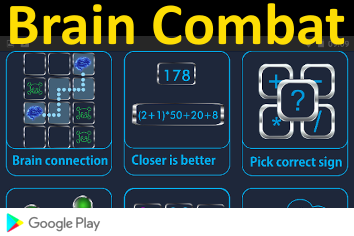 Cyclamates banned
In 1969, cyclamates were banned in the U.S. Cyclamate is a non-caloric sweetener discovered in 1937. It has been widely used as a tabletop sweetener, in sugar-free beverages, in baked goods and other low-calorie foods, particularly in combination with saccharin. The ban was based on concern raised by one experiment showing bladder tumors appeared in laboratory rats fed large doses of cyclamate. Following new experiments, in June 1985, the National Academy of Sciences affirmed the FDA's Cancer Assessment Committee's latest conclusion: "the totality of the evidence from studies in animals does not indicate that cyclamate or its major metabolite cyclohexylamine is carcinogenic by itself." Cyclamate is approved for use in more than 50 countries.
A man and his dog walk into a...
A man and his dog walk into a bar. The man proclaims, "I'll bet you a round of drinks that my dog can talk."
Bartender: "Yeah! Sure ... go ahead."
Man: "What covers a house?"
Dog: "Roof!"
Man: "How does sandpaper feel?"
Dog: "Rough!"
Man: "Who was the greatest baseball player of all time?"
Dog: "Ruth!"
Man: "Pay up. I told you he could talk."
The bartender, annoyed at this point, throws both of them out the door.
Sitting on the sidewalk, the dog looks at the guy and says, "or is the greatest player Mantle?"