Brain Teasers User Profile
Mark Shanteau
short ranking list

| | | |
| --- | --- | --- |
| 141. | Tanesha Lindsey | 37 |
| 142. | Karan Gupta | 36 |
| 143. | Mark Shanteau | 35 |
| 144. | Watermelon Cat | 35 |
| 145. | Tôn Thất Minh Nhật | 35 |
last 3 solved tasks
| | |
| --- | --- |
| The aim is to place the some numbers from the list (1, 2, 4, 5, 9, 12, 16, 17, 24, 41, 88) into the empty squares and squares marked with A, B an C. Sum of each row and column should be equal. All the numbers of the magic square must be different. Find values for A, B, and C. Solution is A+B*C. | |
| If 9c2b3 - a0a0c = 33ac9 find number abc. Multiple solutions may exist. | |
| What is the missing number in the pattern above? | |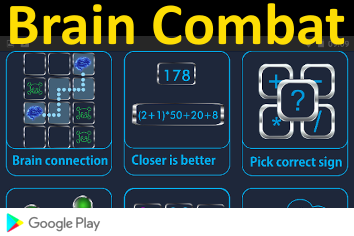 Raemer E. Schreiber
Born 11 Nov 1910; died 24 Dec 1998 at age 88.Raemer Edgar Schreiber was an American physicist who during World War II was one of the scientists thatworked on the Manhattan Project in Los Alamos, N.M., to develop the first atomic bombs. Schreiber started work at Los Alamos on the Water Boiler Reactor, which went critical in May 1944, the first reactor to go critical using enriched uranium. He continued to work on improved reactor models until April 1945, when he became a member of the pit assembly team for the Trinity test. After Trinity, Schreib escorted the plutonium core of the Fat Man device to Tinian Island, where he helped assemble the Nagasaki bomb. After the war he stayed on at Los Alamos in the weapons division and helped develop the hydrogen bomb.
A rookie pitcher was strugglin...
A rookie pitcher was struggling at the mound, so the catcher walked out to have a talk with him.
"I've figured out your problem," he told the young southpaw. "You always seem to lose control at the same point in every game."
"When is that?" asked the rookie.
"Right after the National Anthem."