Brain Teasers User Profile
simon smith
short ranking list

| | | |
| --- | --- | --- |
| 407. | Академия Интеллекта | 1 |
| 408. | kranti kiran kumar Gedela | 1 |
| 409. | simon smith | 1 |
| 410. | Venkat Katrala | 1 |
| 411. | Josh Middleton | 1 |
last 3 solved tasks
| | |
| --- | --- |
| If 398=964, 118=164 and 356=936 then 423=? | |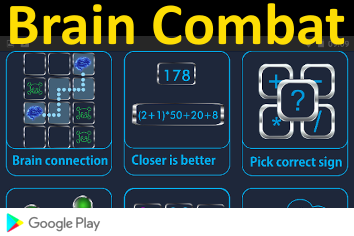 Edmund Cartwright
Born 24 Apr 1743; died 30 Oct 1823 at age 80.In 1784, Cartwright visited a factory owned by Richard Arkwright. Inspired by what he saw, he began working on a machine that would improve the speed and quality of weaving. With the help of a blacksmith and a carpenter, Cartwright produced his power loom, which he patented (1785). The invention revolutionised weaving, changing it from a manual process into a mechanical one. By 1787, he opened a weaving mill in Doncaster. Two years later, he powered his looms with steam engines produced by James Watt and Matthew Boulton. He also invented a machine for combing wool. In 1793 his business failed but parliament recognized his achievements in 1809 with an award of £10,000.
Would you a get a girlfriend if I died?
Wife: "Would you get a girlfriend again if I died?"
Husband: "Of course not."
Wife: "Why not? Don't you like being married?"
Husband: "Ok, I would marry again." (annoyed)
Wife: "Oh..." (sad)
Husband: -silence-
Wife: "Would you live in our house?"
Husband: "Sure, it's a great house."
Wife: "Would you two sleep in our bed?"
Husband: "Where else would we sleep?"
Wife: "Would you let her drive my car?"
Husband: "I guess I would, it's almost new."
Wife: "Would she use my golf clubs, too?"
Husband: "No, she's left handed."
Wife: -silence-