Brain Teasers User Profile
simon smith
short ranking list

| | | |
| --- | --- | --- |
| 561. | Академия Интеллекта | 1 |
| 562. | kranti kiran kumar Gedela | 1 |
| 563. | simon smith | 1 |
| 564. | Venkat Katrala | 1 |
| 565. | Josh Middleton | 1 |
last 3 solved tasks
| | |
| --- | --- |
| If 398=964, 118=164 and 356=936 then 423=? | |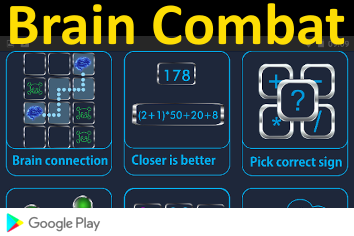 First use of chemical symbols in British textbook.
In 1832, Edward Turner wrote a Preface to the 4th edition of his textbook, Elements of Chemistry (published 1833), in which he explained his use of symbols to represent reactants and products in a chemical reaction of Cyanogen, because he found they solved the difficulty of giving a "clear and concise description of. the phenomena in ordinary language." His was the first use of chemical symbols in a British chemistry textbook. Turner used some algebra-type notation as suggested by William Whewell with parts of Jöns Jacob Berzelius's system, in which iron was represented by Fe (from Ferrum) and oxygen by O. Thus Fe + O represented one oxide of iron, and 2Fe + 3O represented another. Dots over the symbol indicated degree of oxidation, and an underline stood for two equivalents of a substance.«
Team Spirit
At one point during a game, the coach said to one of his young players, "Do you understand what cooperation is? What a team is?"
The little boy nodded in the affirmative.
"Do you understand that what matters is whether we win together as a team?"
The little boy nodded yes.
"So," the coach continued, "when a strike is called, or you're out at first, you don't argue or curse or attack the umpire. Do you understand all that?"
Again the little boy nodded.
"Good," said the coach.
"Now go over there and explain it to your mother."