Brain Teasers User Profile
Deekshith Shetty
short ranking list

| | | |
| --- | --- | --- |
| 210. | T J | 15 |
| 211. | Aleena Sibi | 14 |
| 212. | Deekshith Shetty | 14 |
| 213. | Cathy Martin | 14 |
| 214. | Babu Palathingal | 14 |
last 3 solved tasks
| | |
| --- | --- |
| Find the next number in following number sequence 3, 7, 16, 35, ? | |
| Look at the series (17, 51, 204, 1020, 6120, ?), determine the pattern, and find the value of the next number! | |
| MATH PUZZLE: Can you replace the question mark with a number? | |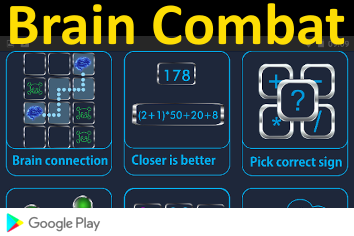 Solomon Spiegelman
Died 21 Jan 1983 at age 68 (born 14 Dec 1914).American microbiologist and geneticist who discovered that only one of two strands of molecules that make up DNA, carried the genetic information to produce new substances. The carrier was called ribonucleic acid (RNA). In 1962, he developed a technique that allowed the detection of specific RNA and DNA molecules in cells. This technique, called nucleic acid hybridization, is credited for helping to lay the groundwork for current advances in recombinant DNA technology. Much earlier, his Ph.D. thesis (1944) was the first work to establish that genes are activated and deactivated by compounds that he called inducers, which thus radically affect the pattern of proteins that a cell fabricates without actually altering the genes themselves.
A little girl is sitting on he...
A little girl is sitting on her grandpa's lap and studying the wrinkles on his old face. She gets up the nerve to rub her fingers over the wrinkles. Then she touches her own face and looks more puzzled. Finally the little girl asks, "Grandpa, did God make you?"
"He sure did honey, a long time ago," replies her grandpa.
"Well, did God make me?" asks the little girl.
"Yes, He did, and that wasn't too long ago," answers her grandpa.
"Boy," says the little girl, "He's sure doing a lot better job these days isn't He?"