Brain Teasers User Profile
Deekshith Shetty
short ranking list

| | | |
| --- | --- | --- |
| 189. | T J | 15 |
| 190. | Aleena Sibi | 14 |
| 191. | Deekshith Shetty | 14 |
| 192. | Cathy Martin | 14 |
| 193. | Babu Palathingal | 14 |
last 3 solved tasks
| | |
| --- | --- |
| Find the next number in following number sequence 3, 7, 16, 35, ? | |
| Look at the series (17, 51, 204, 1020, 6120, ?), determine the pattern, and find the value of the next number! | |
| MATH PUZZLE: Can you replace the question mark with a number? | |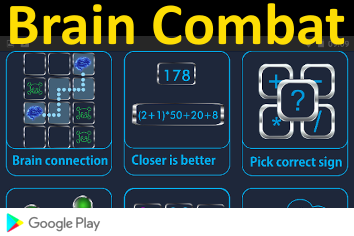 Joseph H. Taylor Jr.
Born 24 Mar 1941.American radio astronomer and physicist who shared(with Russell A. Hulse)the 1993 Nobel Prize for Physics for their joint discovery of the first binary pulsar (1974). This unique phenomenon, two stars orbiting each other - one of them giving off regular radio-frequency "beeps" - has been important as a deep space proving ground for Einstein's general theory of relativity. Their research group at Princeton used the 1,000 foot radio telescope at Arecibo, Puerto Rico, the largest and most sensitive in the world for catching radio waves from space
Three astronauts
Once upon a time Nasa decided to send three astronauts to space for 2 years.
NASA allowed each of them to take 200 pounds of baggage each.
The first astronaut decided to take along his wife, the second decided to take along books to learn how to speak German, while the third astronaut decided to take along cigarettes.
Two years later, when the space shuttle landed, there was a big crowd waiting to welcome them home.
First came the first astronaut and his wife and each of them had a baby in their arms.
Next, out came the second astronaut speaking fluent German.
They both gave their speeches and got a rousing applause.
Suddenly out came the third astronaut with a cigarette in his mouth.
He walked up to the podium and snarled to the crowd and asked, 'Has anyone got a friggin' match?'