Brain Teasers User Profile
Armimah Alwi
short ranking list

| | | |
| --- | --- | --- |
| 127. | Glen Kotzer | 24 |
| 128. | Viktor Kiprono | 24 |
| 129. | Armimah Alwi | 24 |
| 130. | Png Si Hui | 24 |
| 131. | Katherine Gerot | 22 |
last 3 solved tasks
| | |
| --- | --- |
| What cannot be sawed but is made of wood? | |
| I can run but not walk. Wherever I go, thought follows close behind. What am I? | |
| MATH PUZZLE: Can you replace the question mark with a number? | |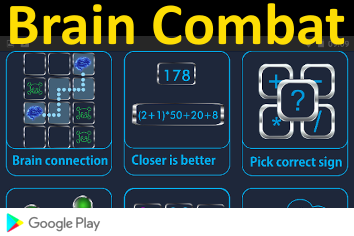 Willy Ley
Died 24 Jun 1969 at age 62 (born 2 Oct 1906).German-American engineer who was a founder of the German Rocket Society. The society was the first group of men (with the sole exception of Robert Goddard) to experiment with rockets. Ley introduced Wernher von Braun to the society. Ley was consultant for the science fiction film Frau im Mond in which the countdown from ten to zero was introduced. Fiercely anti-Nazi, unlike Von Braun, in 1934, he emigrated to the U.S. rather than pursuing military applications of rocketry. In the U.S., he became a popularizer of space exploration and travel, writing many popular books.
Number Jokes
A man is sent to prison for the first time. At night, the lights in the cell block are turned off, and his cellmate goes over to the bars and yells, "Number twelve!" The whole cell block breaks out laughing. A few minutes later, somebody else in the cell block yells, "Number four!" Again, the whole cell block breaks out laughing.
The new guy asks his cellmate what's going on. "Well," says the older prisoner, "we've all been in this here prison for so long, we all know the same jokes. So we just yell out the number instead of saying the whole joke."
So the new guy walks up to the bars and yells, "Number twenty-nine!" This time the whole cell block rocks with the loudest laughter, prisoners rolling on the floor laughing hysterically.
When the guffaws die down, the bewildered new guy turns to the older prisoner and asks, "How come you guys were laughing so hard this time?"
"Oh," says the older man wiping tears from his eyes, "we'd never heard that one before."