Brain Teasers User Profile
mellowh Mas!
short ranking list

| | | |
| --- | --- | --- |
| 361. | Abhay Ambale | 2 |
| 362. | Ashok Ashok | 2 |
| 363. | mellowh Mas! | 2 |
| 364. | chmanish aol | 2 |
| 365. | Lisa Ortiz | 2 |
last 3 solved tasks
| | |
| --- | --- |
| I can be cracked, I can be made. I can be told, I can be played. What am I? | |
| What body part is pronounced as one letter but written with three, only two different letters are used? | |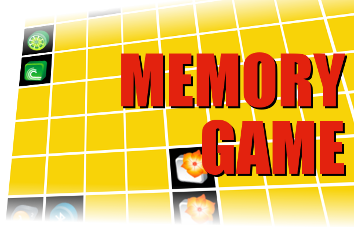 Richard H. Fleming
Born 21 Sep 1909; died 25 Oct 1989 at age 80.Richard Howell Fleming was a Canadian-American oceanographer who researched ocean currents, chemistry and biochemistry. He applied oceanography for military uses (1941-51) and studied the disposal of atomic wastes in the ocean. Fleming worked with the first comprehensive synoptic two-year survey (1955-56) of the Northern Pacific Ocean, charting currents, tides, winds, depths, and temperatures and observing plant and animal life. In 1959, for the Atomic Energy Commission, he began investigating the feasibility of creating a harbor in Alaska by nuclear explosions. He co-authored the comprehensive The Oceans: Their Physics, Chemistry, and General Biology, (1942).[Image: Fleming on the bow of the Bureau of Commercial Fisheries Ship Brown Bear, Jul 1960]
Did You Make A Donation?
At the United Way in a fairly small town a volunteer worker noticed that the most successful lawyer in the whole town hadn't made a contribution. This guy was making about $600,000 a year so the volunteer thought, "Why not call him up?"
He calls up the lawyer.
"Sir, according to our research you haven't made a contribution to the United Way, would you like to do so?"
The lawyer responds, "A contribution? Does your research show that I have an invalid mother who requires expensive surgery once a year just to stay alive?"
The worker is feeling a bit embarrassed and says, "Well, no sir, I'm..."
"Does your research show that my sister's husband was killed in a car accident? She has three kids and no means of support!"
The worker is feeling quite embarrassed at this point. "I'm terribly sorry..."
"Does your research show that my brother broke his neck on the job and now requires a full time nurse to have any kind of normal life?"
The worker is completely humiliated at this point. "I am sorry sir, please forgive me..."
"The gall of you people! I don't give them anything, so why should I give it to you!"