Brain Teasers User Profile
mellowh Mas!
short ranking list

| | | |
| --- | --- | --- |
| 391. | Abhay Ambale | 2 |
| 392. | Ashok Ashok | 2 |
| 393. | mellowh Mas! | 2 |
| 394. | chmanish aol | 2 |
| 395. | Lisa Ortiz | 2 |
last 3 solved tasks
| | |
| --- | --- |
| I can be cracked, I can be made. I can be told, I can be played. What am I? | |
| What body part is pronounced as one letter but written with three, only two different letters are used? | |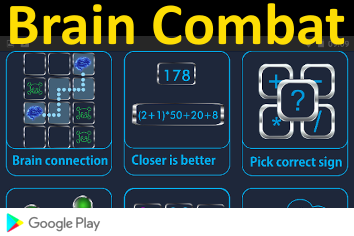 Leo Hendrik Baekeland
Died 23 Feb 1944 at age 80 (born 14 Nov 1863). Leo Henricus Arthur Baekeland was a Belgian-American industrial chemist who invented the first thermosetting plastic, Bakelite, that did not soften when heated. His first successful invention was Velox (in the 1890's), a photographic paper that could be used with artificial light rather than sunlight, which he sold in 1899 to George Eastman for $1 million. He then experimented to find a synthetic substitute for shellac, a useful insulator of wires in electric coils. Eventually, he was able to control heat and pressure for a formaldehyde-phenol reaction. By 1909, he displayed the world's first fully synthetic plastic, which could be used not only for insulators, but moulded into buttons, knobs and countless other items. With this patented product, he helped found the modern plastics industry.«
The Worst Age
"Sixty is the worst age to be," said the 60-year-old.
"You always feel like you have to pee. And most of the time, you stand at the toilet and nothing comes out!"
"Ah, that's nothin'," said the 70-year-old. "When you're seventy, you can't even crap anymore. You take laxatives, then you sit on the toilet all day and nothin' comes out!"
"Actually," said the 80-year-old, "80 is the worst age of all!"
"Do you have trouble peeing too?" asked the 60-year-old.
"No, not really. I pee every morning at 6:00. I pee like a racehorse on a flat rock; no problem at all."
"Do you have trouble crapping?" asked the 70-year-old.
"No, I crap every morning at 6:30."
With great exasperation, the 60-year-old said, "Let me get this straight. You pee every morning at 6:00 and crap every morning at 6:30.
So what's so tough about being 80?"
"I don't wake up until 7:00!"