Brain Teasers User Profile
Farouk Alnemer
short ranking list

| | | |
| --- | --- | --- |
| 722. | christin joseph | 0 |
| 723. | Jonda Ross | 0 |
| 724. | Farouk Alnemer | 0 |
| 725. | Oana Cernat | 0 |
| 726. | Peter Pendlebury | 0 |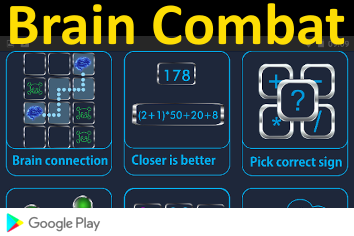 Radar
In 1934, the first test of a practical radar apparatus was made by Rudolf Kuhnold in Kiel Harbour, Germany, Chief of the German Navy Signals Research Department. His 700-watt transmitter worked on a frequency of 600 megacycles, had a receiver and had disk reflectors. It received echoes from signals bounced off the battleship Hesse, anchored 600 yds away. In an October test, it picked up echoes from a ship seven miles away. Radar was to be an important asset in the coming WW II, but ironically it was the U.S. and Great Britain, that took Kuhnold's pioneering work and developed it into a reliable detection system. Kuhnold may thus be described as the man who won the Battle of Britain for the English!
There was this Asian lady marr...
There was this Asian lady married to an English gentleman and they lived in London. The poor lady was not very proficient in English, but managed to communicate with her husband. The real problem arose whenever she had to shop for groceries.
One day, she went to the butcher and wanted to buy pork legs. She didn't know how to put forward her request, and in esperation, lifted up her skirt to show her thighs. The butcher got the message and the lady went home with pork legs.
The next day, she needed to get chicken breasts. Again, she didn't know how to say, and so she unbuttoned her blouse to show the butcher her breast.
The lady got what she wanted.
The 3rd day, the poor lady needed to buy sausages. Unable to find a way to communicate this, she brought her husband to the store...
What were you thinking? Hellooo, her husband speaks English!!