Brain Teasers User Profile
Farouk Alnemer
short ranking list

| | | |
| --- | --- | --- |
| 757. | christin joseph | 0 |
| 758. | Jonda Ross | 0 |
| 759. | Farouk Alnemer | 0 |
| 760. | Oana Cernat | 0 |
| 761. | Peter Pendlebury | 0 |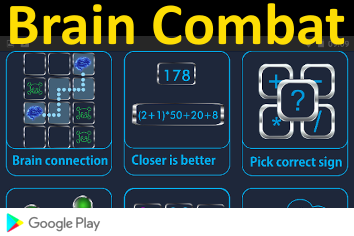 Karl Jansky
Born 22 Oct 1905; died 14 Feb 1950 at age 44.Karl Guthe Jansky was an American electrical engineer who discovered cosmic radio emissions in 1932. At Bell Laboratories in NJ, Jansky was tracking down the crackling static noises that plagued overseas telephone reception. He found certain radio waves came from a specific region on the sky every 23 hours and 56 minutes, from the direction of Sagittarius toward the center of the Milky Way. In the publication of his results, he suggested that the radio emission was somehow connected to the Milky Way and that it originated not from stars but from ionized interstellar gas. At the age of 26, Jansky had made a historic discovery - that celestial bodies could emit radio waves as well as light waves.
Bowling again!
A man tells his wife that he's going out to buy cigarettes. When he gets to the store he finds out it's closed.
So the guy ends up going to the bar to use the vending machine. While there, he has a few beers and begins talking to this beautiful girl.
He has a few more beer and the next thing he knows he's in this girl's apartment and having quite a pleasurable time. The next thing he know it was 3:00 AM.
"Oh my, god, my wife is going to kill me!" he exclaimed. "Quick give me some talcum powder!"
She gets him some and he rubs it all over his hands. When he got home his wife is up waiting for him and she's furious. "Where the hell have you been!"
He says, "Well to tell you the truth, I went into a bar, had a few drinks, went home with this blonde and I slept with her." "Let me see your hands!" she demands. He shows his wife his powdery hands.
"Damn liar, you were out bowling again!"