Brain Teasers User Profile
Farouk Alnemer
short ranking list

| | | |
| --- | --- | --- |
| 604. | christin joseph | 0 |
| 605. | Jonda Ross | 0 |
| 606. | Farouk Alnemer | 0 |
| 607. | Oana Cernat | 0 |
| 608. | Peter Pendlebury | 0 |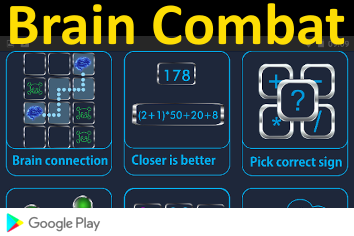 Wolfgang Ostwald
Died 22 Nov 1943 at age 60 (born 27 May 1883).German chemist who devoted his life as a teacher, researcher, editor and one of the founders of colloid chemistry. He defined colloids as disperse systems that are generally polyphasic and that possess particles 1-100 millimicrons in size. He discovered the rule of colour dispersion in the optics of colloidal systems, explained colloids' irregular flow behaviour, textural viscosity, and textural turbulence, and developed a method of foam analysis. He edited (from 1909) Kolloidchemische Beihefte and other journals and as the founder (1922) and president of the Kolloid Gesellschaft, Ostwald advanced research in colloids. He was the second child of 1909 Nobel Laureate Friedrich Wilhelm Ostwald.
It doesn't hurt to take a har...
It doesn't hurt to take a hard look at yourself from time to time, and this should help get you started.
During a visit to the mental asylum, a visitor asked the director what the criterion was that defined whether or not a patient should be institutionalized.
"Well," said the Director, "we fill up a bathtub, then we offer a teaspoon, a teacup and a bucket to the patient and ask him or her to empty the bathtub."
"Oh, I understand," said the visitor. "A normal person would use the bucket because it's bigger than the spoon or the teacup."
"No," said the Director, "A normal person would pull the plug. Do you want a room with or without a view?"