Brain Teasers User Profile
Kara Dorsey
short ranking list

| | | |
| --- | --- | --- |
| 61. | Дејан Марсенић | 162 |
| 62. | Megsy Blaze | 161 |
| 63. | Kara Dorsey | 147 |
| 64. | M K | 138 |
| 65. | Squazz Muntbacker | 134 |
last 3 solved tasks
| | |
| --- | --- |
| I am a 7 letter word. Most humans want me. But they hate the first 4 letters of my name. If you get the 2nd, 3rd and 4th letter you are sick. The 5th, 6th and 7th is something with a charge. Who am I? | |
| Find the first and the last name of a famous person. Text may go in all 8 directions. Length of words in solution: 4,6. | |
| Can you decrypt hidden message (Z KVIHLM DSL MVEVI NZWV Z NRHGZPV MVEVI GIRVW ZMBGSRMT MVD)? | |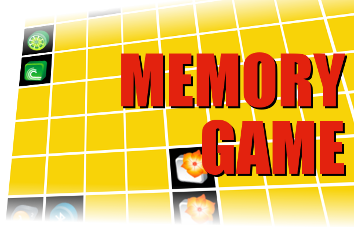 Max Rubner
Died 27 Apr 1932 at age 77 (born 2 Jun 1854).Physiologist who showed the available energy content of food was the same whether the material was consumed organically or merely burned (1894). He determined that no single type of food produced energy, but that the body variously made ready use of carbohydrates, fats and proteins. In 1883, he used geometry to compare metabolic rates of animals of different sizes. Thus, if an animal is N times taller than another, it has surface area N2 greater and mass N3 greater. Thus total metabolic rate (dependent on heat loss over surface area, N2), would be proportional to M2/3. Specific metabolic rate (the energy burnt M2/3, per unit of mass, M) would be proportional to M1/3. It took 50 years before this simple explanation was improved.
Singing In Church
A minister decided to try something a little different one Sunday morning.
He said, "Today, in church, I am going to say a single word and you are going to help me preach. Whatever single word I say, I want you to sing whatever hymn comes to your mind."
The pastor shouted out, "Cross!"
Immediately the congregation started singing in unison "The Old Rugged Cross."
The pastor hollered out, "Grace!" The congregation began to sing "Amazing Grace, how sweet the sound."
The pastor said, "Power!" The congregation sang "There is Power in the Blood."
The Pastor said, "Sex!"
The congregation fell in total silence. Everyone was in shock. They all nervously began to look around at each other, afraid to say anything. Then all of a sudden, from the back of the church, a little old 87-year-old grandmother stood up and began to sing "Precious Memories."