Brain Teasers User Profile
AJIT DESHPANDE
short ranking list

| | | |
| --- | --- | --- |
| 480. | Faizaan Iyaazuddin | 0 |
| 481. | jo ann berthelot | 0 |
| 482. | AJIT DESHPANDE | 0 |
| 483. | Siddharth Kumar | 0 |
| 484. | music my life | 0 |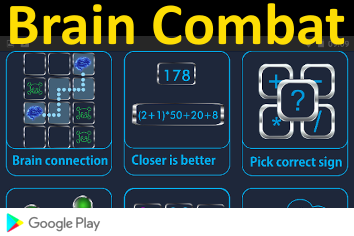 H. U. Sverdrup
Died 21 Aug 1957 at age 68 (born 15 Nov 1888).Harald Ulrik Sverdrup was a Norwegian meteorologist and oceanographer known for his studies of the physics, chemistry, and biology of the oceans. He explained the equatorial countercurrents and helped develop the method of predicting surf and breakers. As scientific director of Roald Amundsen's polar expedition on Maud (1918-1925), Sverdrup worked extensively on meteorology, magnetics, atmospheric electricity, physical oceanography, and tidal dynamics on the Siberian shelf, and even on the anthropology of Chukchi natives. In 1953, Sverdrup quantified the concept of "critical depth", explaining the onset of the spring phytoplankton bloom in newly stratified water columns.
Horse Race
A champion jockey is about to enter an important race on a new horse. The horse's trainer meets him before the race and says, "All you have to remember with this horse is that every time you approach a jump, you have to shout, 'ALLLLEEE OOOP!' really loudly in the horse's ear. Providing you do that, you'll be fine."
The jockey thinks the trainer is mad but promises to shout the command. The race begins and they approach the first hurdle. The jockey ignores the trainer's ridiculous advice and the horse crashes straight through the center of the jump.
They carry on and approach the second hurdle. The jockey, somewhat embarrassed, whispers 'Aleeee ooop' in the horse's ear. The same thing happens--the horse crashes straight through the center of the jump.
At the third hurdle, the jockey thinks, "It's no good, I'll have to do it," and yells, "ALLLEEE OOOP!" really loudly. Sure enough, the horse sails over the jump with no problems. This continues for the rest of the race, but due to the earlier problems the horse only finishes third.
The trainer is fuming and asks the jockey what went wrong. The jockey replies, "Nothing is wrong with me - it's this horse. What is he - deaf or something?"
The trainer replies, "Deaf?? DEAF?? He's not deaf--he's BLIND!"