Brain Teasers User Profile
Autumn Elizabeth
short ranking list

| | | |
| --- | --- | --- |
| 339. | Nicole McLaren | 3 |
| 340. | Taylor R. Pye | 3 |
| 341. | Autumn Elizabeth | 3 |
| 342. | Renier van Staden | 3 |
| 343. | sumedh mane | 3 |
last 3 solved tasks
| | |
| --- | --- |
| I am a 5 letter word, I still sound the same when you; If you remove my first letter, If you remove my middle letter, If you remove my last letter, If you remove my first and last letters. What word am I? | |
| Look carefully the picture and guess the game name. | |
| Guess the Name of the Movie Represented in the Image. | |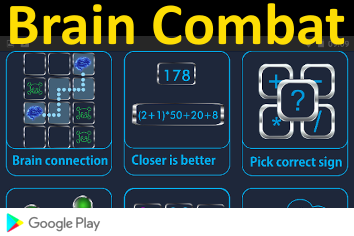 Paul J. Flory
Born 19 Jun 1910; died 9 Sep 1985 at age 75.American physical chemist, recipient of the Nobel Prize for Chemistry in 1974 for his investigations of synthetic and natural macromolecules. He researched commercially successful polymers, the processes by which polymers form, and their properties in bulk and in solution. Flory showed how an understanding the sizes and shapes of these flexible molecules is important to establish relationships between their chemical structures and their physical properties.
Question And Answer Jokes
Q: How many lawyer jokes are there?
A: Just two, all the rest are true.
Q: What's the difference between a lawyer and a trampoline?
A: You take off your shoes before you jump on a trampoline.
Q: What do you get when you cross the Godfather with a lawyer?
A: An offer you can't understand.
Q: What is a criminal lawyer?
A: Redundant.
Q: How many personal injury attorneys does it take to change a light bulb?
A: Three--one to turn the bulb, one to shake him off the ladder, and the third to sue the ladder company.
Q: Why does California have the most attorneys, and New Jersey have the most toxic waste dumps?
A: New Jersey got first pick.
Q: What's black and brown and looks good on an attorney?
A: A doberman pinscher.