Brain Teasers User Profile
Autumn Elizabeth
short ranking list

| | | |
| --- | --- | --- |
| 364. | Nicole McLaren | 3 |
| 365. | Taylor R. Pye | 3 |
| 366. | Autumn Elizabeth | 3 |
| 367. | Renier van Staden | 3 |
| 368. | sumedh mane | 3 |
last 3 solved tasks
| | |
| --- | --- |
| I am a 5 letter word, I still sound the same when you; If you remove my first letter, If you remove my middle letter, If you remove my last letter, If you remove my first and last letters. What word am I? | |
| Look carefully the picture and guess the game name. | |
| Guess the Name of the Movie Represented in the Image. | |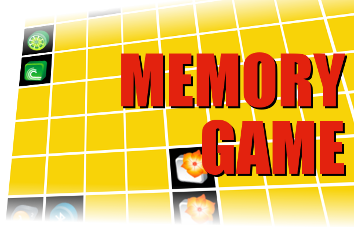 Solomon Spiegelman
Died 21 Jan 1983 at age 68 (born 14 Dec 1914).American microbiologist and geneticist who discovered that only one of two strands of molecules that make up DNA, carried the genetic information to produce new substances. The carrier was called ribonucleic acid (RNA). In 1962, he developed a technique that allowed the detection of specific RNA and DNA molecules in cells. This technique, called nucleic acid hybridization, is credited for helping to lay the groundwork for current advances in recombinant DNA technology. Much earlier, his Ph.D. thesis (1944) was the first work to establish that genes are activated and deactivated by compounds that he called inducers, which thus radically affect the pattern of proteins that a cell fabricates without actually altering the genes themselves.
A couple is dressed and ready...
A couple is dressed and ready to go out for the evening. They phone for a cab, turn on a night light, cover their pet parakeet and put the cat out in the back yard.
The taxi arrives, and they open the front door to leave. Suddenly the cat they put out scoots back into the house. They don't want the cat shut in there because she always tries to eat the bird. The wife goes out to the taxi while the husband goes back in. The cat runs upstairs, with the man in hot pursuit.
The wife doesn't want the driver to know the house will be empty. She explains to the taxi driver that her husband will be out soon. "He's just going upstairs to say goodbye to my mother."
A few minutes later the husband gets into the cab.
"Sorry I took so long," he says, as they drive away. "Stupid hag was hiding under the bed. Had to poke her with a coat hanger to get her to come out! Then I had to wrap her in a blanket to keep her from scratching me. But it worked. I hauled her fat butt downstairs and threw her out into the back yard!
The cab driver hit a parked car.